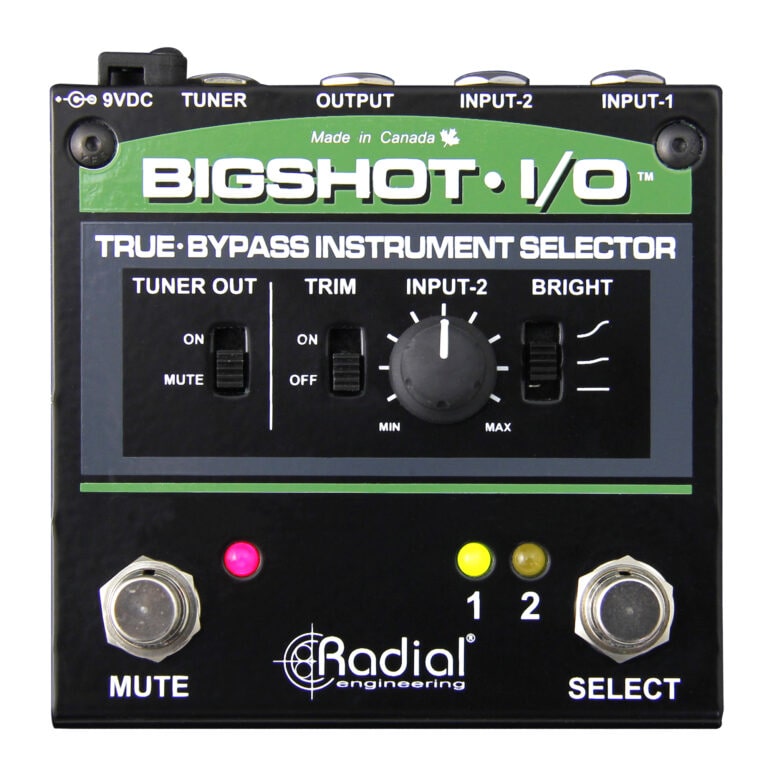 1
2
3
4
5
6
7
Mute
Footswitch turns the output jack off for silent on-stage tuning through the tuner output.
1
Tuner
Switch determines whether the tuner output is on all the time or only when mute footswitch is depressed.
2
Mute LED
Lets you know when mute is activated.
3
Trim
Bypass switch for the Trim level control.
4
Input-2 Level
Control lets you reduce the level of the instrument connected to Input-2
5
Bright
Three position switch counteracts any effects from the INPUT-2 level control circuit and the capacitive filtering effects from long cables.
6
Select
Footswitch toggles INPUT-1 and 2 to select the desired instrument.
7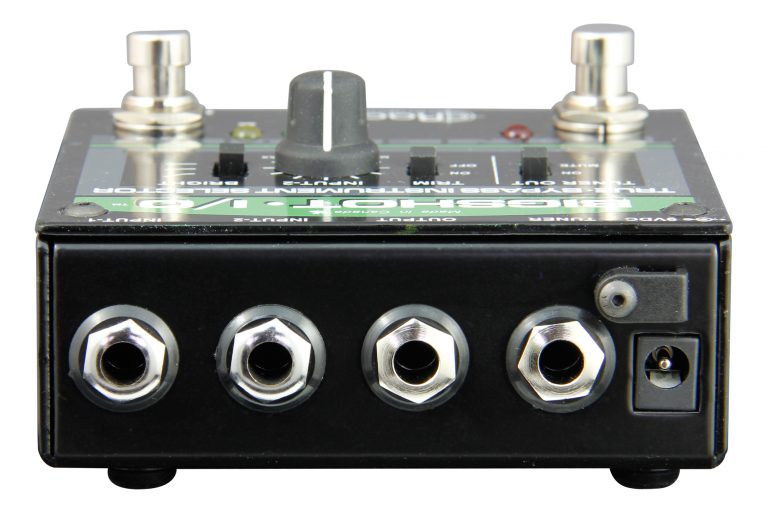 1
2
3
4
Input 1 & 2
¼" jack for instrument connections.
1
Output
¼" jack connects to amplifier.
2
Tuner
¼" jack connects to tuner.
3
PSU
Connection for 9-12 volt DC (center pin negative)
4
1
2
3
4
Extra Durable
Switches with metal outer casing are rated at over 20,000 cycles for added durability.
1
14-Gauge Steel
Prevents circuit board from being torqued which could lead to part failure.
2
Mil-Spec PCB
Full ground plane for noise free performance. Double sided through hole solder points for durability.
3
Footswitch
Heavy duty 9 pole footswitches control signal flow and LED indicators.
4