Stereo Bluetooth DI Box
The BT-Pro is a Bluetooth-enabled DI box that connects wirelessly to smartphones and tablets and provides a pair of balanced audio outputs to feed a PA system.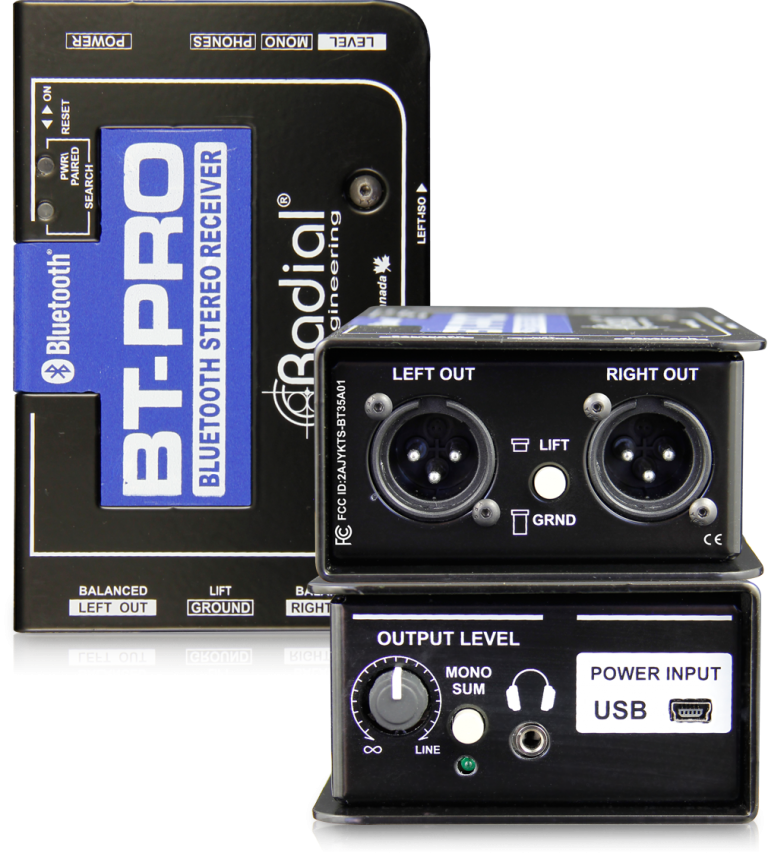 Photos
Wirelessly connect smartphones and tablets to a mixer
Bluetooth reception of up to 12 meters (40ft)
Dual balanced XLR outputs feed the PA system
Isolation transformers to eliminate hum and buzz
Wireless connection, professional audio
The BT-Pro makes it easy to quickly connect to any smartphone, tablet, or mobile device for high quality audio playback through a sound system. It wirelessly pairs over Bluetooth, eliminating the need to search for adaptor cables and providing you with the freedom to move around while staying connected. Balanced XLR outputs are provided for connection to pro audio equipment, and on-board isolation transformers and ground lifts help eliminate buzz and hum from ground loops to ensure a clean, noise-free signal. A level control allows for easy volume adjustments, along with a headphone output for testing and troubleshooting.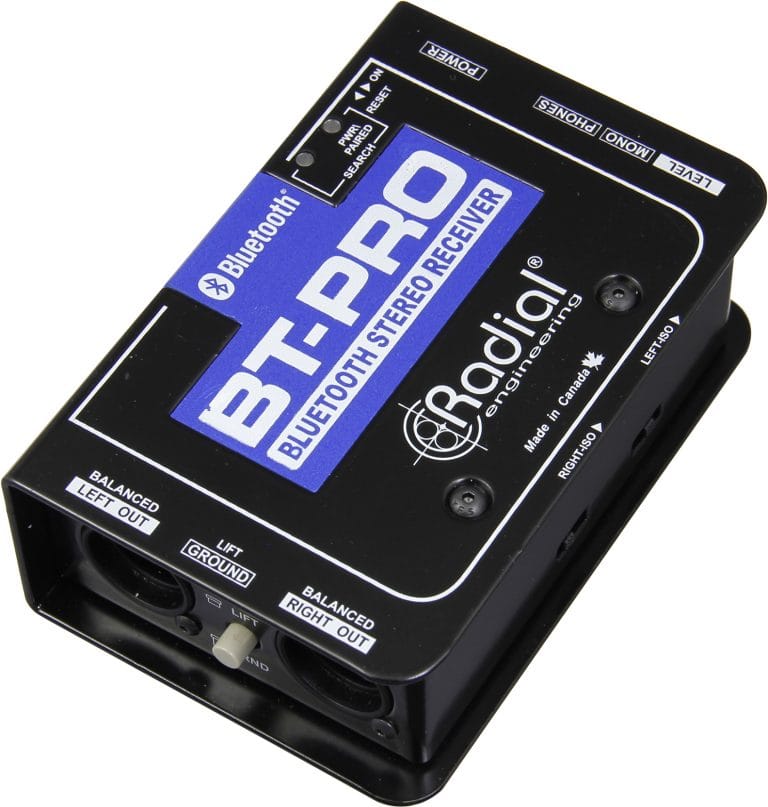 BT-Pro

Applications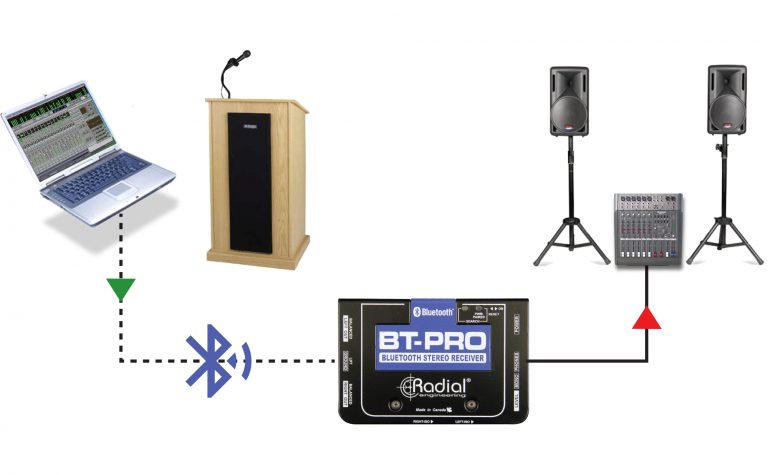 Using the BT-Pro in a presentation
Standing at a podium, you can easily transmit the audio from your laptop presentation to the BT-Pro to play background music, audio clips or to mate with video. Simply connect directly to the PA speakers for amazing audio!
Using the BT-Pro with tablet for performance
Use the BT-Pro on stage to transmit performance or audio files from a laptop or tablet! Simply pair-up the BT-Pro to your computer to freely move around the stage without wires. Finally... tablet air guitar!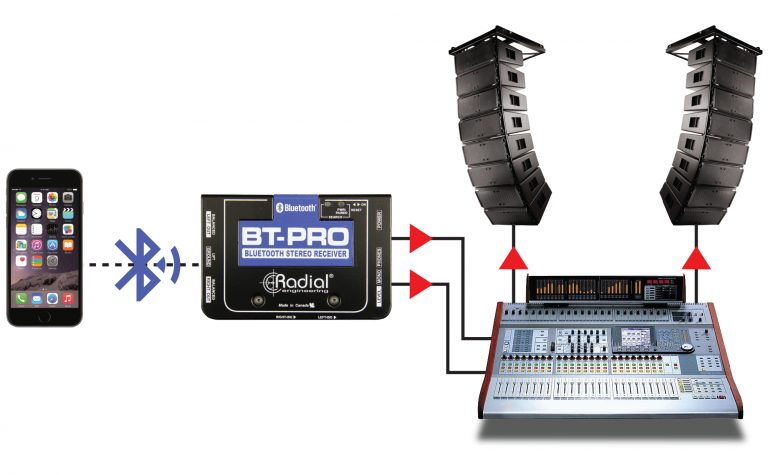 BT-Pro with cell phone for walk-in music
The BT-Pro makes it easy to quickly connect your iPhone® to the PA without having to search through drawers looking for wires. The innovative antenna lets you sit the BT-Pro anywhere without interference.
Videos
Radial Engineering BT-PRO Bluetooth Direct Box
Reviews

"My biggest regret is not finding out about Radial Engineering direct boxes sooner! We have transitioned through our move to individual monitor mixes from FOH, to a dedicated monitor console, to personal mixers and the Radial direct boxes have continued to work flawlessly through all of our upgrades."
{{ postData.post_title }}
{{ postData.productSubTitle }}
Part no: {{ postData.partNo }}
Part no: View Product
{{ postData.post_excerpt }}
View Product