Variable Clean Boost with Impedance Control
The Elevator™ is a unique boost pedal with a high level of customization to match your playing style with any guitar, amplifier or pedal chain.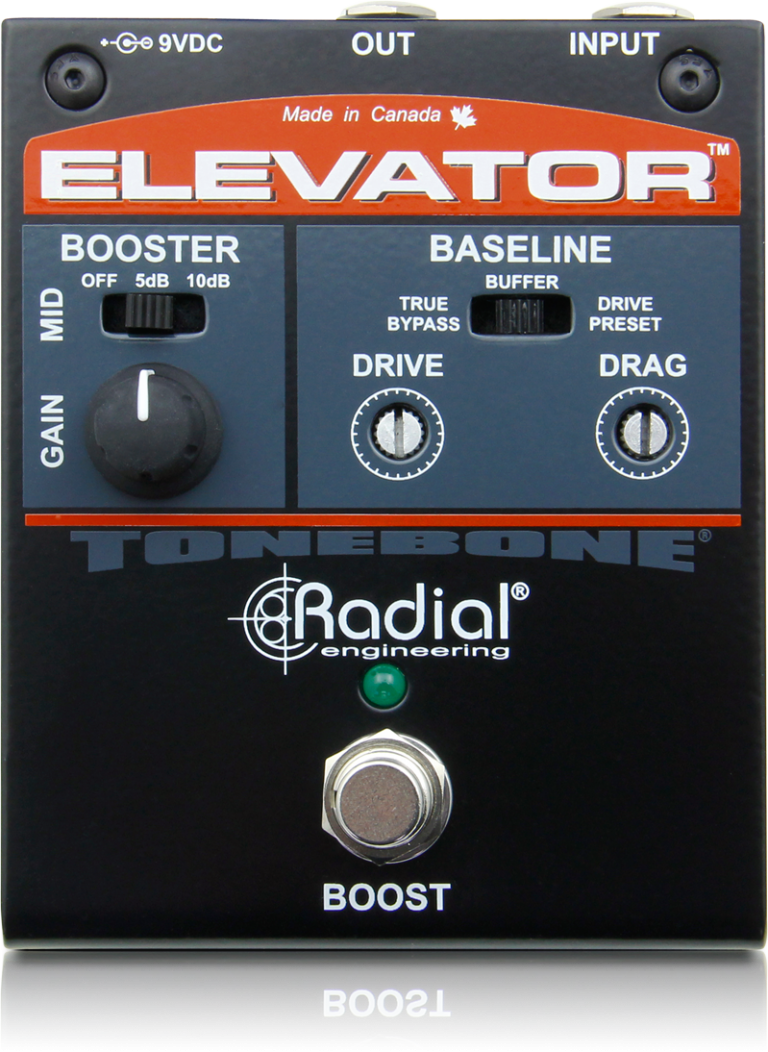 Photos
Delivers up to 18dB of ultra-clean power boost
100% discrete, class-A audio circuit
Drag control load correction for natural tone
Switchable midrange boost for greater sustain
The last boost pedal you'll ever need
The Elevator doesn't just provide a clean boost, it also features a host of useful controls that provide the ability to customize your tone. Drag Control load correction on the input helps retain the natural tone of the instrument, and replicates the feeling of being connected directly to a guitar amp. When the boost switch is not engaged, the pedal can be set to true-bypass for tone purists, or a pre-boost gain stage can be activated to drive the front end of your amp harder, reserving the main boost function for soloing. The Elevator delivers 18dB of clean boost with incredibly low distortion and phase deviation, and a mid-boost switch can be simultaneously activated for added sustain.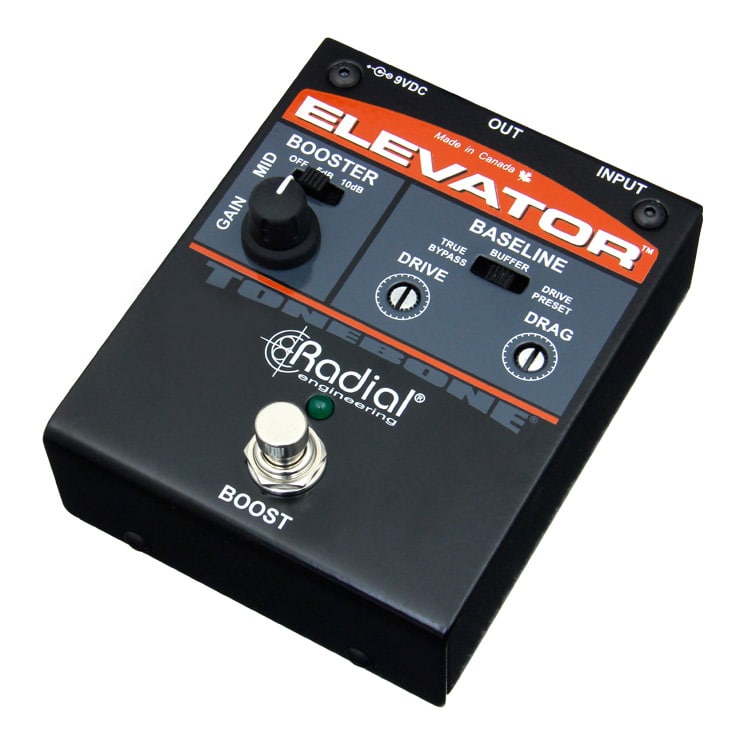 Elevator

Applications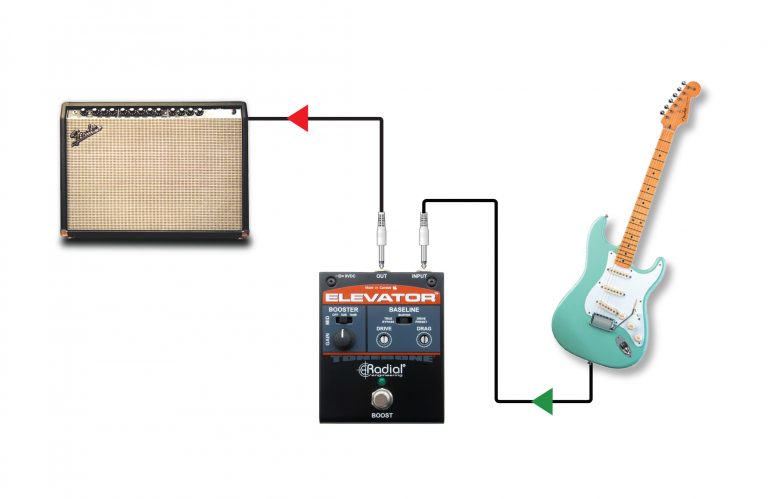 Using the Elevator with a vintage amp
Set the Elevator's baseline drive with a bit of extra boost to drive the front end of your vintage amp for more harmonics and bite. Hit your amp hard with the booster with mids for soloing.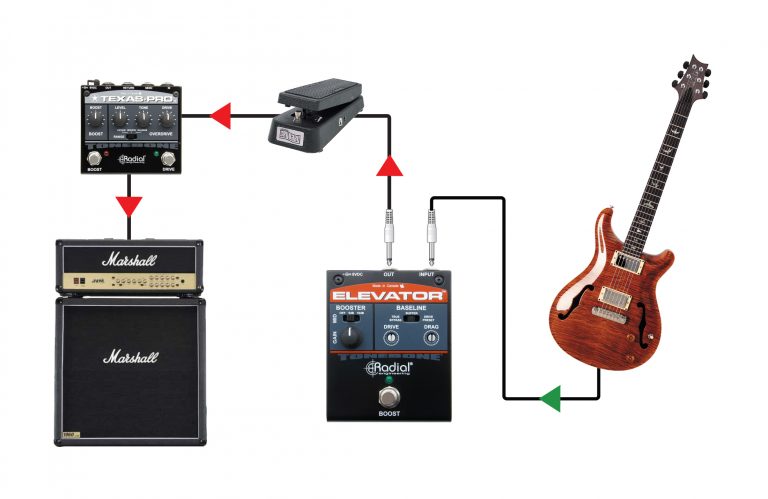 Using the Elevator with pedals
Set your overdrive pedal to your favorite crunch tone and then use the Elevator to hit it harder for more drive. Add mid range or combine with a wah set half-way to approach Bryan May's unique tone.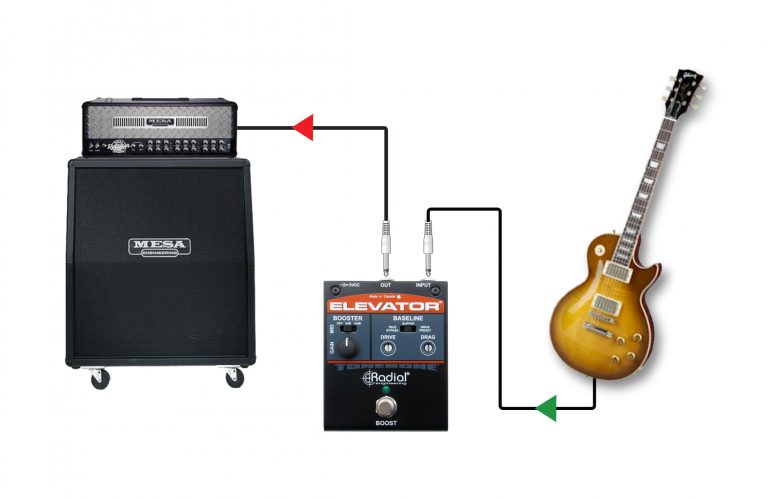 Using the Elevator with a high-gain amp
Set your amp with distortion and then add sustain and controlled feedback by using the Elevator's power booster and extra mid boost when you need it. The clean boost will retain better note clarity.
Videos
Booster/Buffer for your pedal board | Pete Thorn

Radial Engineering, Peter Janis explains the Elevator multi-level booster

Brian Paulson and Peter Janis demonstrate the Radial Elevator

Michael Thompson Tests out the Radial Elevator
Reviews

"The Elevator is one of those pedals that you might not think you need, but will quickly wonder how you ever lived without it. The amount of boost has a very nice sweep, offers clean volume increase, and is great for helping you stand out in the mix, especially with the additional midrange boost options."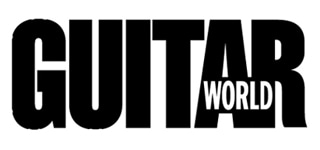 "The good folks at Radial have built their company around producing ingenious all-in-one utility solutions for musicians' and recording engineers' common applications. Now they have introduced a stomp box that combines clean and midboost functions along with several useful features that let guitarists dial in tonal perfection with optimum, professional quality signals levels."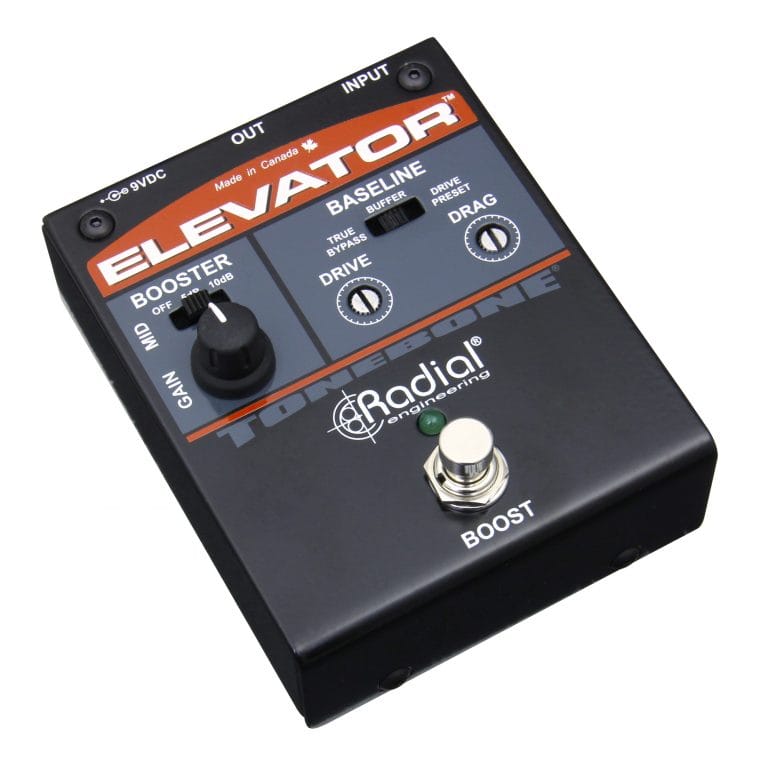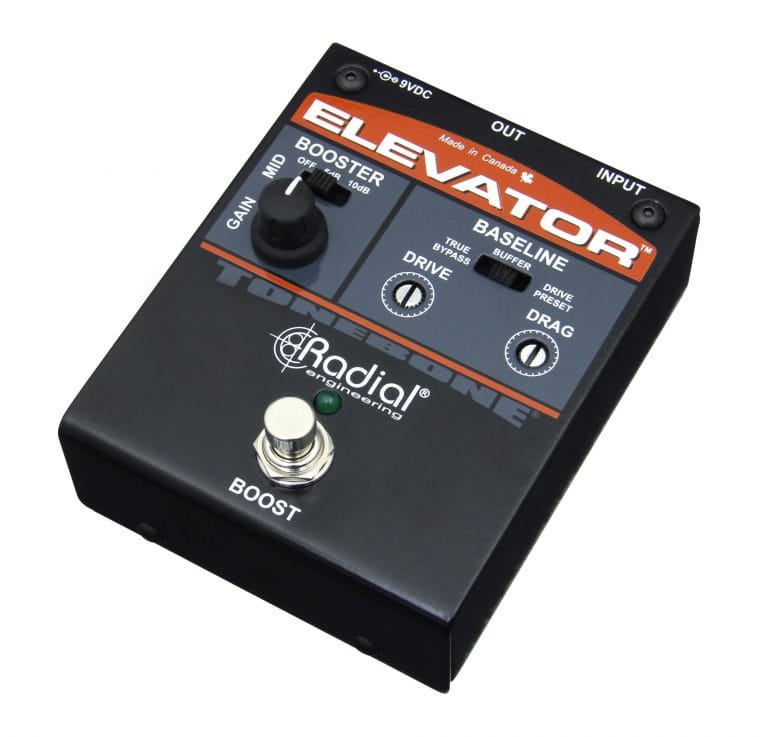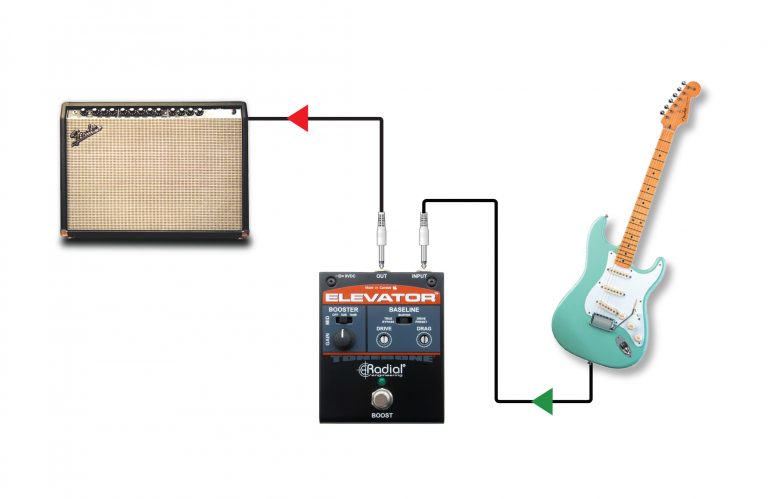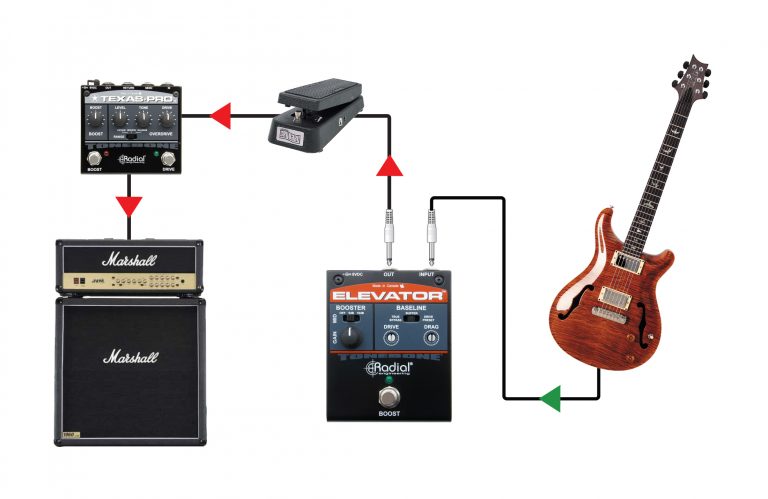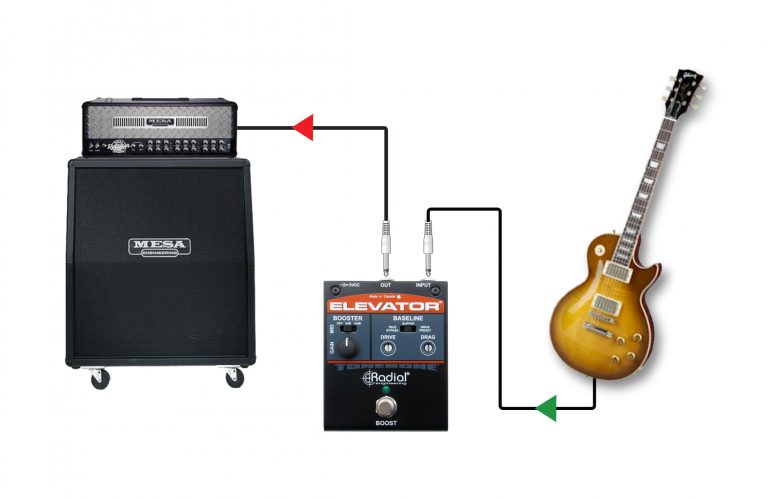 Warning: Invalid argument supplied for foreach() in /home/thomas78/public_html/radial/wp-content/themes/radial/template-parts/product-photos.php on line 128

{{ postData.post_title }}
{{ postData.productSubTitle }}
Part no: {{ postData.partNo }}
Part no: View Product
{{ postData.post_excerpt }}
View Product