Active Direct Box, Preamp, & Input Switcher
The Radial JDV™ is a premium active direct box and preamp that features two inputs that can handle almost any source, from active and passive instruments, to microphones and piezo transducers.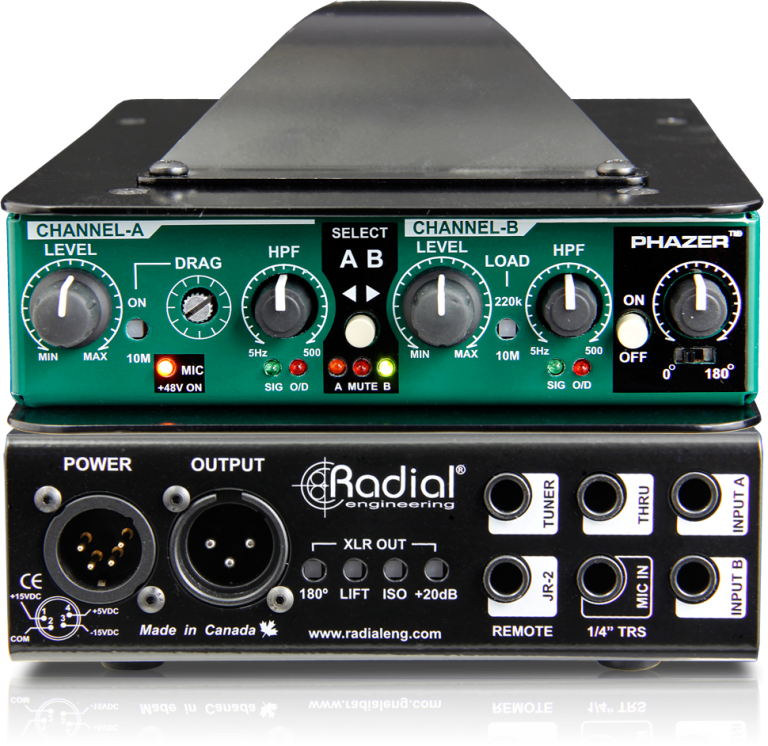 Photos
100% discrete class-A active direct box
Combine instrument and microphone inputs and phase-align
Drag Control load correction for natural tone
Huge 30-Volt rails for exceptional headroom
The direct box that does it all
The JDV makes no compromises on available features or audio quality, opting instead to provide anything you could ever ask of a high-performance DI box. Designed for studio recording or pro-touring applications, the JDV provides exceptional headroom with massive 30-Volt internal rails, resulting in virtually zero distortion and producing an incredibly transparent and natural representation of your instrument. It has two inputs which can be individually selected or blended together and phase-aligned, with the ability to handle condenser mic's, piezo transducers, and the outputs of effectively any instrument. The balanced output can be set to mic or line-level, allowing you to bypass an additional preamp and connect directly to a recording interface for pristine studio recordings.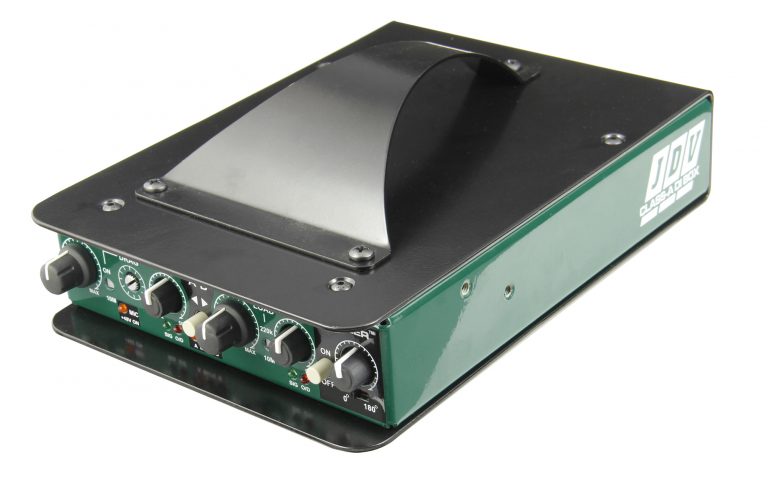 JDV

Applications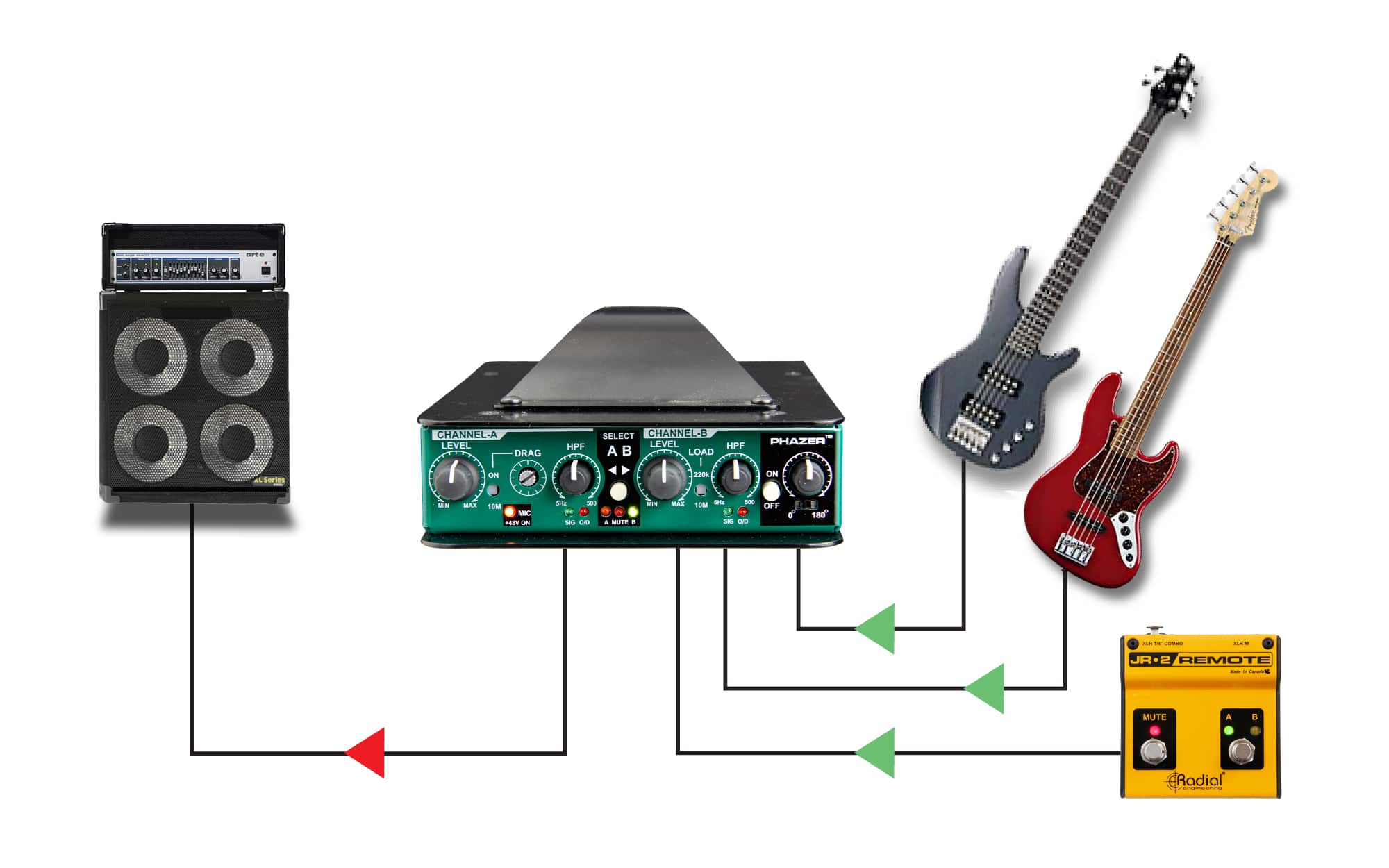 Two bass guitars
Connect two instruments and switch between them using the optional JR-2 A-B footswitch. Adjust the levels to match. Then mute for quiet on-stage tuning using the JR-2 mute footswitch.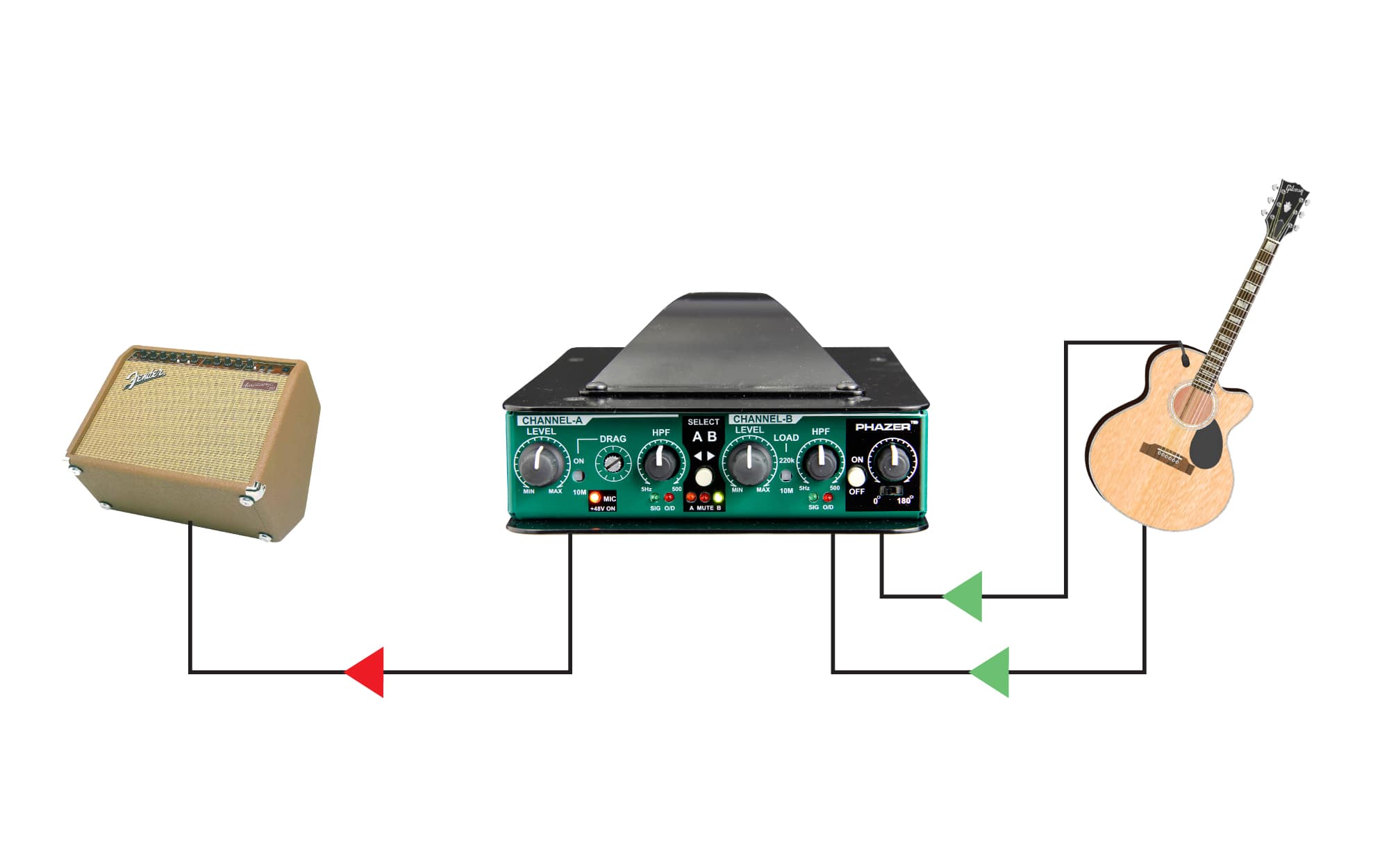 Acoustic guitar with a mic and pickup
Combine the sound of an under-the-bridge piezo with an instrument mounted microphone. Phase adjust the two sources using the built-in Radial Phazer for the most natural sound ever!
Electric and upright bass
Seamlessly switch between your electric bass and acoustic upright. Use either the piezo optimized inputs or the 48V phantom powered mic input to amplify your acoustic bass.
Videos
Radial Engineering JDV Mk 5 Pro Direct Box
Reviews
"The Mk5, the latest version (and fifth generation) of the company's popular JDV active direct box, features some interesting and useful innovations that take it well beyond the norm."

"I believe you'd be hard pressed to find a more versatile, great sounding tool in your sonic arsenal."
"The Mk5 is a faithful next stage in the evolution of the JDV family. It combines the same consistently accurate, clean and precise tone we expect with an extremely intuitive design and new features. Drag control alone sets the JDV apart from all the standard Hi-Z instrument DIs on the market!"
{{ postData.post_title }}
{{ postData.productSubTitle }}
Part no: {{ postData.partNo }}
Part no: View Product
{{ postData.post_excerpt }}
View Product