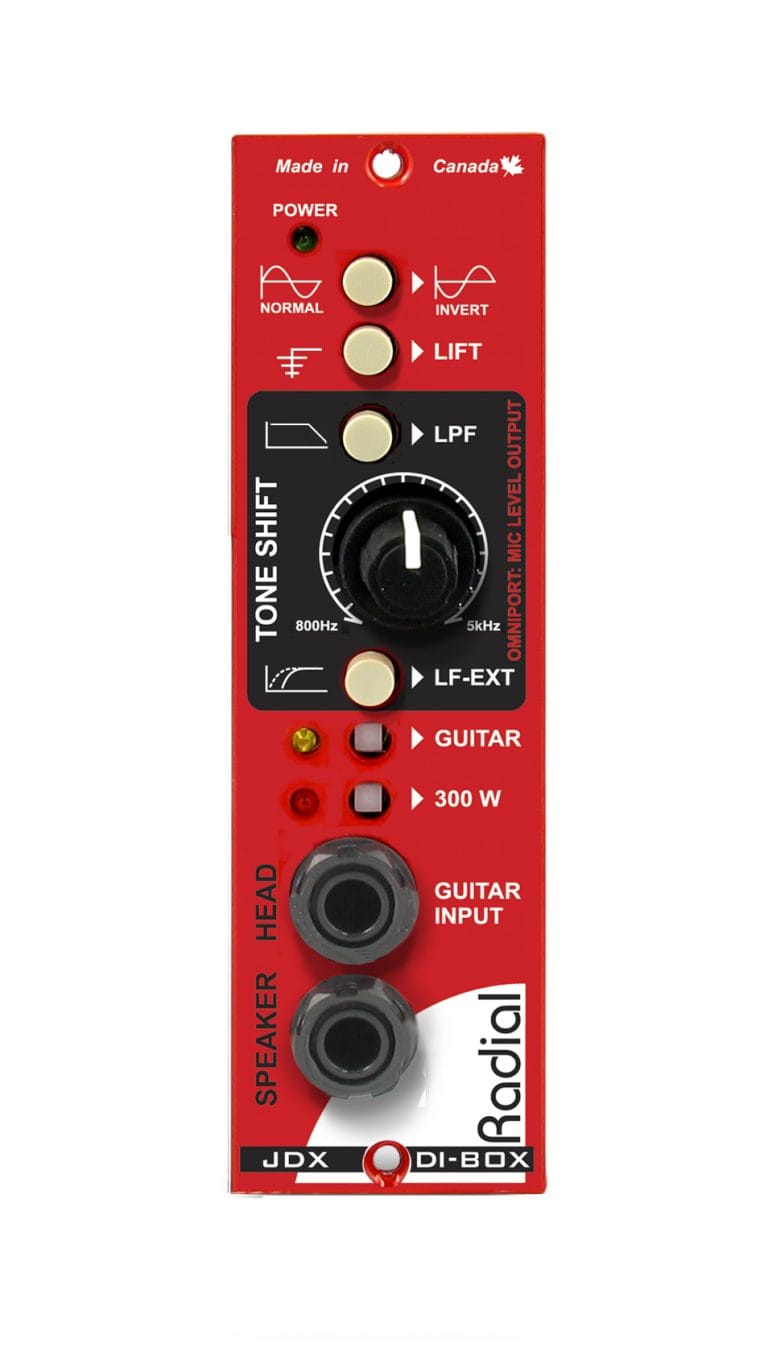 1
2
3
4
5
6
7
8
9
180° Polarity Reverse
Used to align the phase when combining the driect feed with a microphone.
1
Ground Lift
Works with the transformer isolation to help eliminate hum and buzz caused by ground loops.
2
Low Pass Filter
Rolls off the high end to tame the agressive edge from overly bright sounding amps.
3
LF-Extension
Moves the low frequency amp emulation down to emulate the sound of a 15" bass speaker for added bass.
4
Guitar
Changes the input sensitivity to allow an instrument signal to be connected directly to the JDX for quiet recording without an amp.
5
300W
Reduces the input sensitivity to allow high output guitar and bass amps to be used with the JDX.
6
Input
Used to connect from the amp head or via direct guitar input depending on how the JDX is being used.
7
Speaker
Connects to the guitar amp cabinet when used with a guitar amp. The JDX is not a load box - therefore it must be connected to a speaker or load box when used with a guitar amp head.
8
Omniport
Rear mounted TRS is a low-Z balanced direct box output designed to feed a mixer or mic preamp.
9