+4dB to -10dB Converter and Isolator
The Pro-Iso™ is a +4dB to -10dB converter that employs a cost effective transformer that focuses the energy in the voice range. This makes the Pro-Iso a great choice for sermons, news gathering and spoken voice.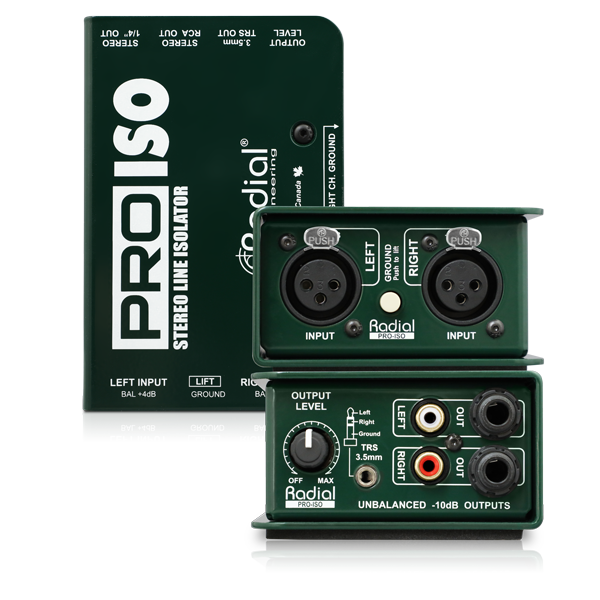 Photos
Converts balanced line level signals to unbalanced
Stereo signal path with set & forget level control
Transformer isolated to eliminate hum & buzz
Cost effective transformers targeting voice range
Exceptional signal handling
The passive design begins with 100% discrete components throughout. A set & forget level control lets you attenuate the input signal to prevent it from overloading the destination device. Output connections include a stereo pair of ¼" connectors, a set of RCAs and a mini 3.5mm (1/8") for interfacing to a mini recorder or laptop computer. Transformer isolation helps eliminate hum and buzz caused by ground loops while eliminating stray DC currents from flowing.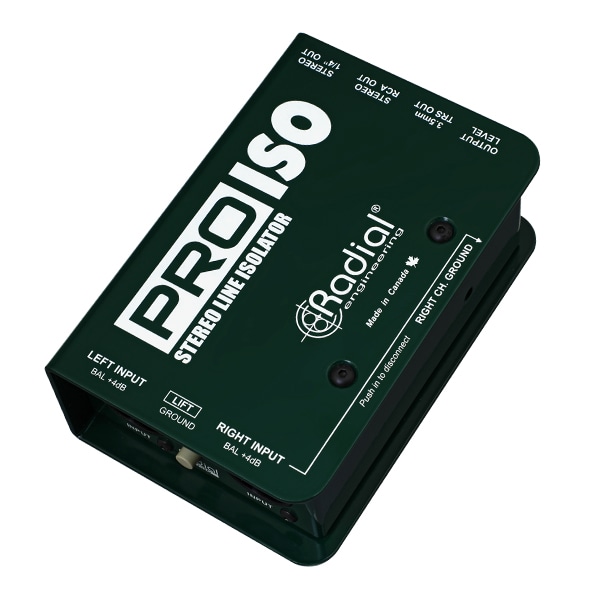 Pro-Iso

Applications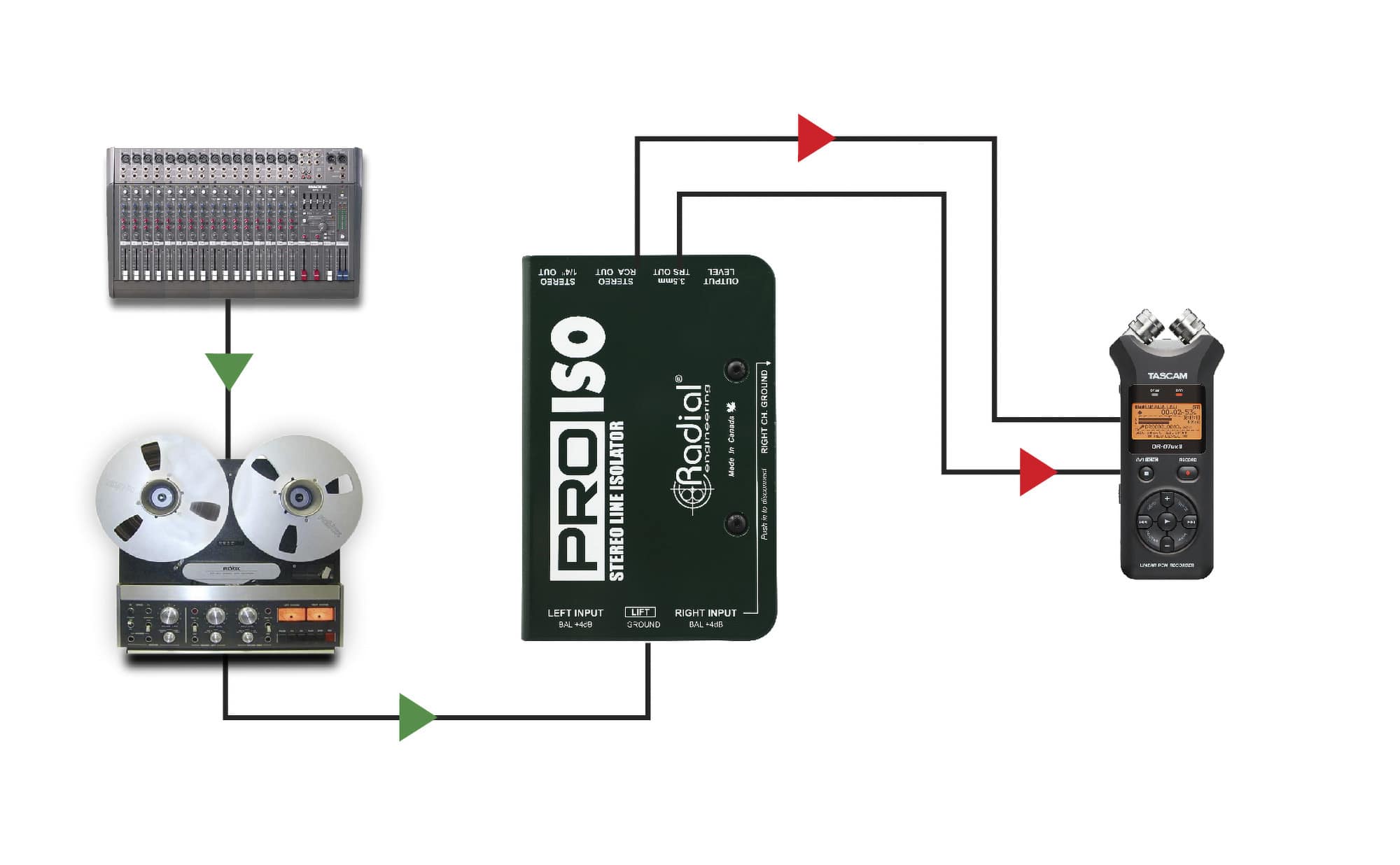 Using the Pro-Iso to record a performance
Often, the available output on a professional console is balanced +4dB. This makes it difficult to feed a portable recorder. The Pro-Iso comes to the rescue with a simple interface and all of the connectivity you need.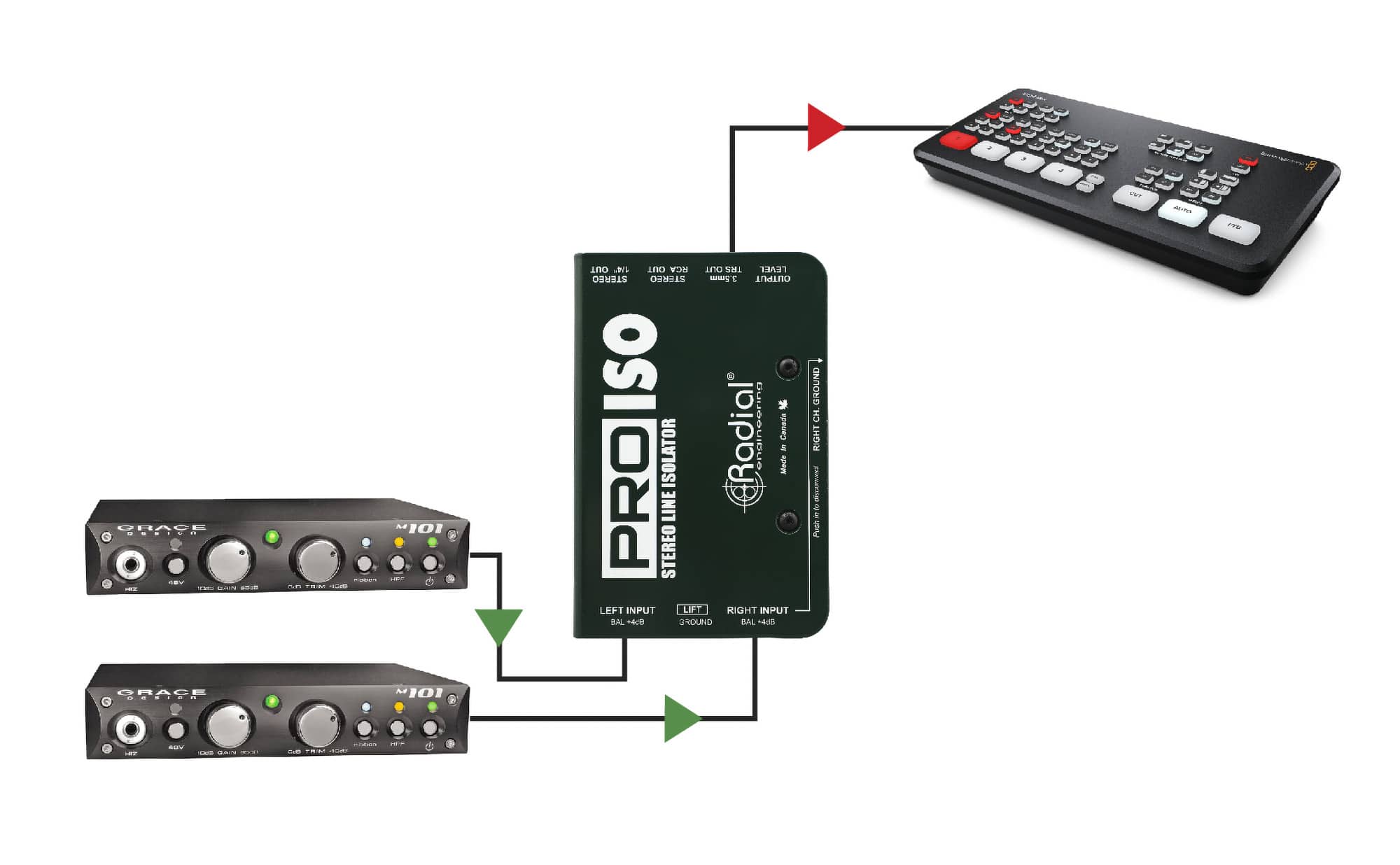 Using the Pro-Iso to convert a balanced signal
The Pro-Iso makes it easy to convert the balanced line level output from a preamp to any any -10dB consumer audio device. Transformer isolation further benefits by eliminating hum and buzz caused by ground loops.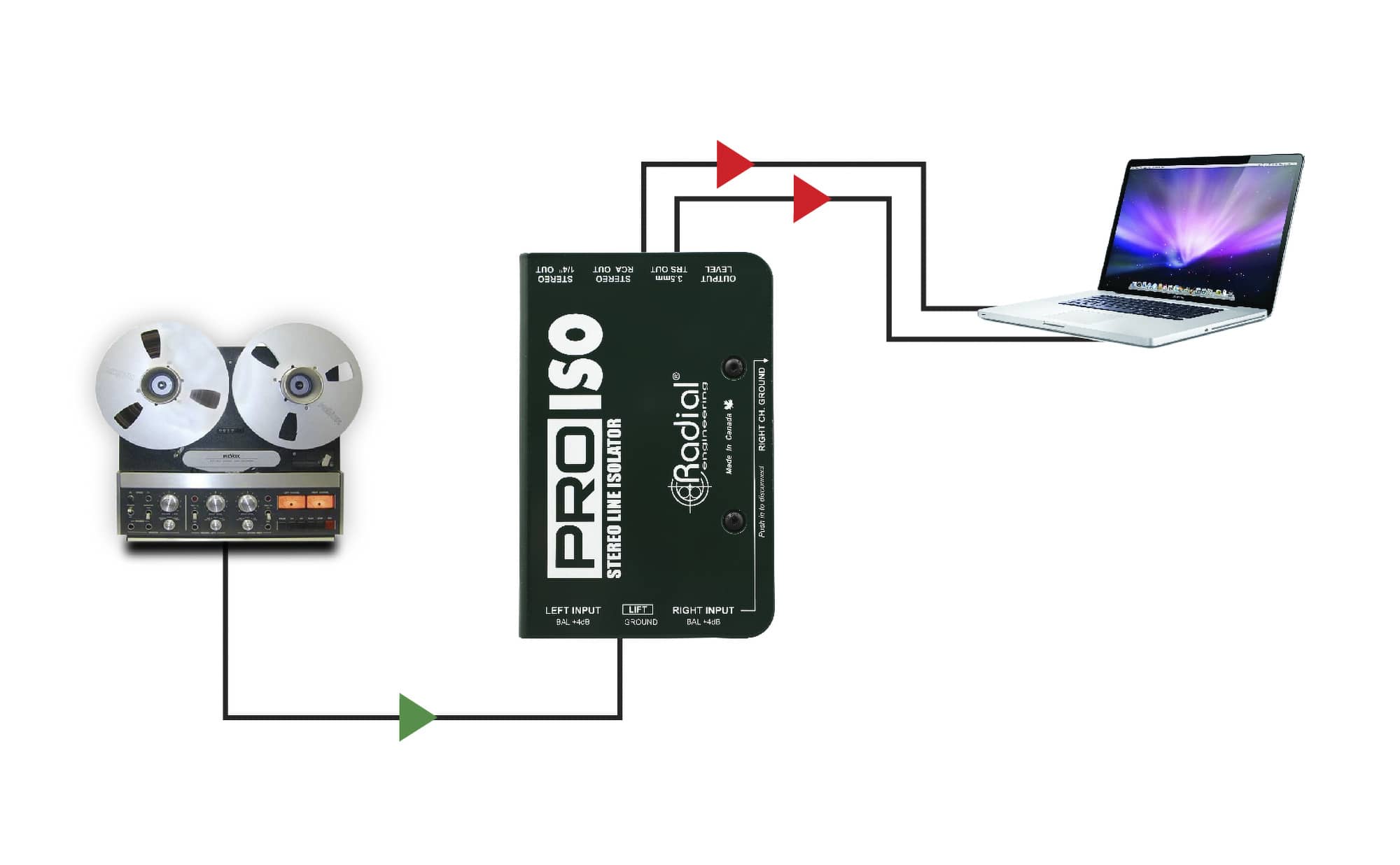 Using the Pro-Iso to feed a computer
Computers are noisy at the best of times! The Radial Pro-Iso's effective transformers help eliminate buzz and hum while delivering exceptional audio. Adjust the set & forget level control on the Pro-Iso to set signal level.
{{ postData.post_title }}
{{ postData.productSubTitle }}
Part no: {{ postData.partNo }}
Part no: View Product
{{ postData.post_excerpt }}
View Product