Passive Stereo Line Isolator
The StageBug SB-6 is a  two-channel passive audio isolator designed to accommodate both balanced and unbalanced signals and effectively eliminate noise when used with instruments, consumer electronics, or professional line-level devices.
Photos
Isolator for balanced and unbalanced signals
Eliminates hum and buzz caused by ground loops
Exceptionally linear from 20Hz to 20kHz
Automatically configures for hi-Z or lo-Z signal chains
Problem solver for stereo systems
The SB-6 helps remove noise from two channel audio systems, stereo guitar racks, and pedalboards. Two on-board isolation transformers provide a flat frequency response from 20Hz to 20kHz, while removing hum and buzz from ground loops. Dual ground lift switches help further reduce noise, and a -15dB pad allows you to handle high volume outputs without distortion. When using the SB-6 before a set of powered speakers or guitar amplifiers, a polarity reverse switch corrects frequency cancellation and ensures both speakers play back in phase with one another. The SB-6 is completely passive with no need for power, so it's easy to insert into any system to remove noise quickly.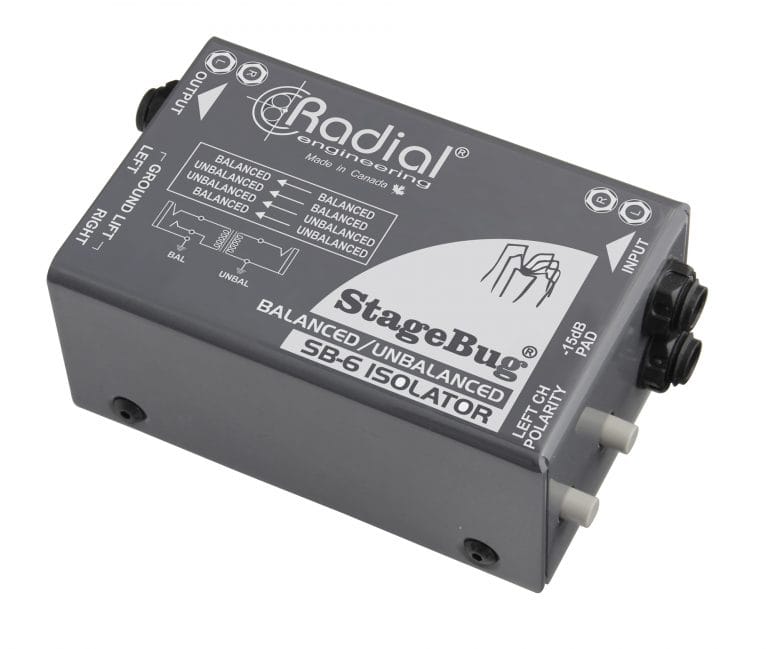 StageBug SB-6

Applications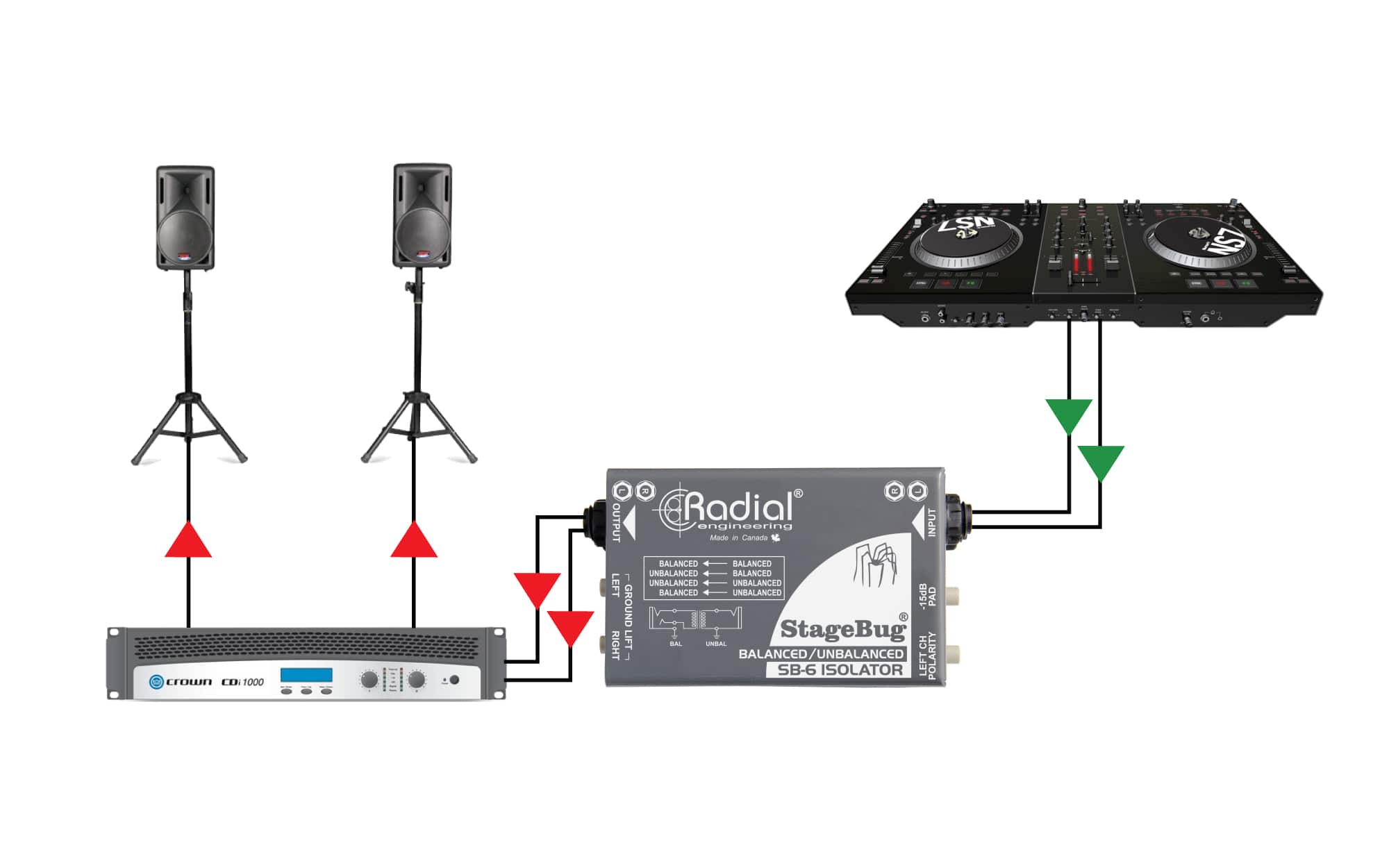 Using the SB-6 in a stereo setup
Isolate the output from a DJ Mixer to a power amp using the SB-6 to eliminate hum and buzz caused by ground loops. Either ¼" mono or TRS connectors may be used.
Using the SB-6 in a pro setup
When running multiple speakers, you can often encounter noise due to imperfect power systems and DC offsets. Use the SB-6 to isolate distant loudspeakers to solve the problem.
Using the SB-6 in a guitar rig
Eliminate noise in your guitar setup by isolating the guitar amp from other electronic devices. This SB-6 works great between your pedalboard or with your wireless system.
{{ postData.post_title }}
{{ postData.productSubTitle }}
Part no: {{ postData.partNo }}
Part no: View Product
{{ postData.post_excerpt }}
View Product