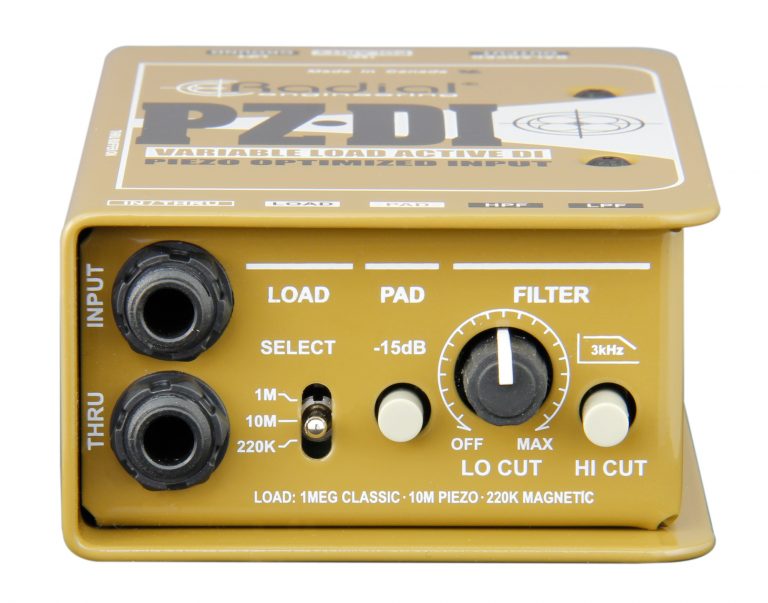 1
2
3
4
5
6
Input
1/4" hi-Z input used to connect the instrument to the PZ-DI.
1
Thru
1/4" hi-Z throughput used to feed an onstage instrument amplifier.
2
Load
3-position switch lets you adjust the input impedance to optimize the load for the type of pickup being used. Set to: 1 meg-Ohm to replicate traditional DIs, 10 meg-Ohm for piezo transducers, 220 Ohm for magnetic pickups.
3
Pad
Reduce the input sensitivity by 15dB enabling the PZ-DI to be used with high output instruments such as active basses or keyboards.
4
Lo-Cut
Variable high-pass filter is used to remove unwanted resonance and size the instrument to suit. Variable from 5Hz to 500Hz.
5
Hi-Cut
Used to tame the sound to active instruments that often contain excessive high frequencies.
6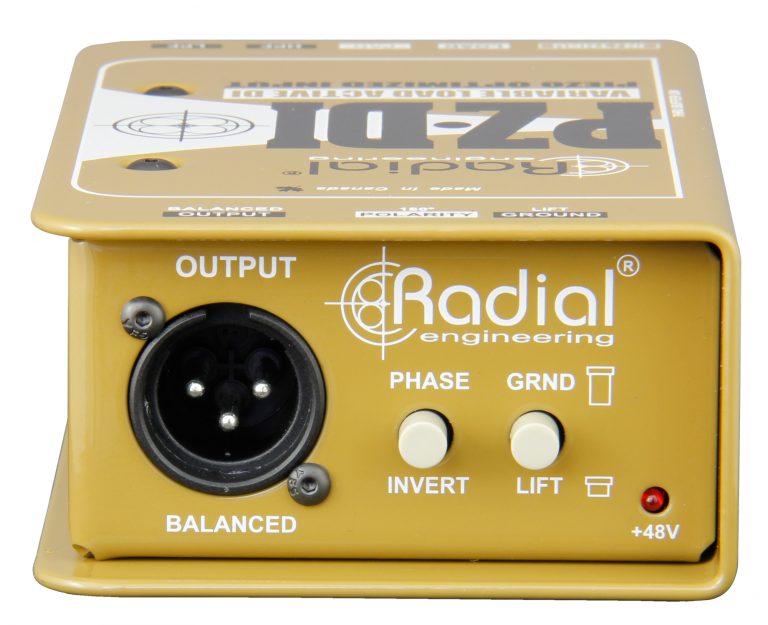 1
2
3
4
XLR Out
Balanced 600Ω mic level output, use to feed mixer or mic preamp.
1
Phase
180 deg polarity reverse toggles pin-2 and pin-3 at the XLR output. Used to tame acoustic hot spots on stage and help reduce resonant feedback.
2
Lift
Ground lift switch disconnects the ground from the audio signal path and help eliminate hum and buzz cause by ground loops.
3
48V LED
Provides visual status of 48V phantom power. When the LED is on, the PZ-DI is being fed 48 volts from the console.
4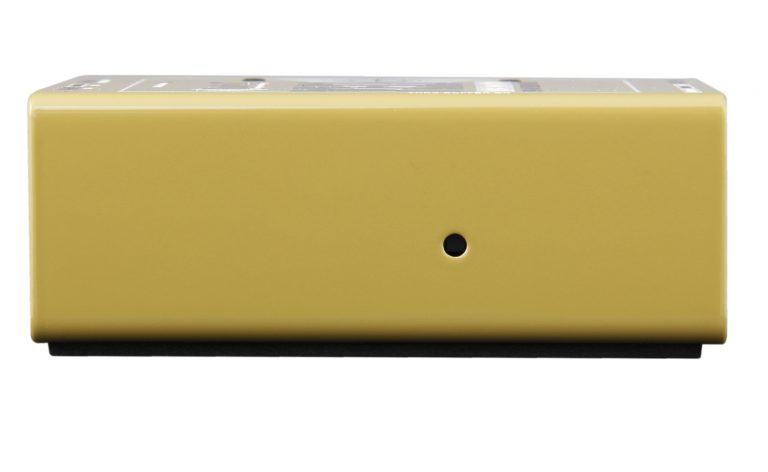 1
Thru Buffer On
Buffers the signal before it is sent to thru-put connector for use with piezo transducers or when using longer cable runs.
1