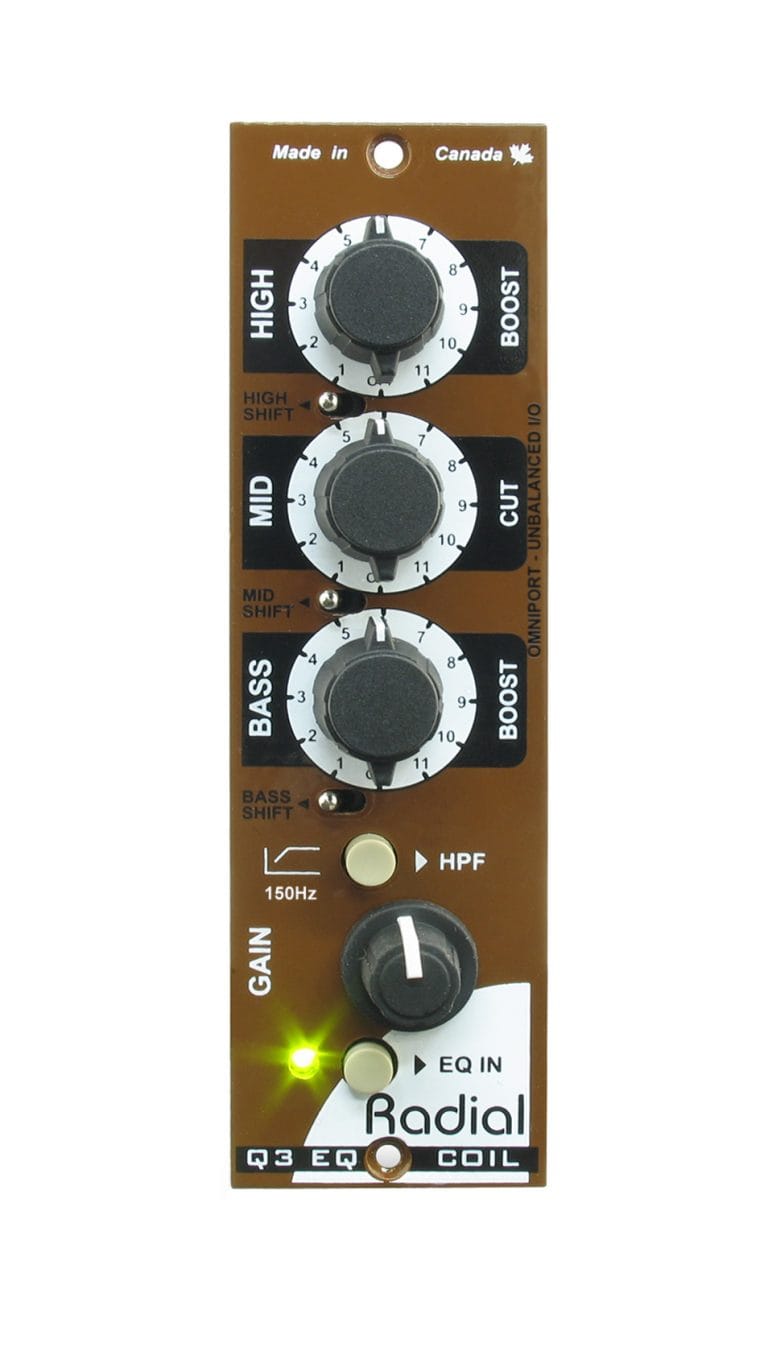 1
2
3
4
5
6
7
8
High Boost
12 position Grayhill switch features a wide variety of high-frequency preset curves designed to add clarity, shimmer and presence to the voice on instrument.
1
Shift
Changes the amplitude of the preset curve to reduce the effect on the signal.
2
Mid Cut
12 position Grayhill switch presents an array of preset curves, most of which are designed to cut mid frequencies where the human ear is most sensitive.
3
Bass Boost
12 Grayhill switch is outfitted with a series of preset curves designed to boost bass and add warmth, body and punch to the audio track.
4
HPF
High-pass filter helps clean up excessive bottom end that can cause resonant feedback on a live stage or clutter up the bottom end of a track when tracking.
5
Gain
djustable level control provides gain make-up after the audio signal passes through the inductor coil circuit. Careful! This is loud.
6
On
This switch lets you compare the original program material with the effect introduced by the passive inductor coil EQ circuit.
7
Omniport
Assigned as an 'effects send & return, uses a standard ¼" TRS connector with tip-send, ring-receive.
8