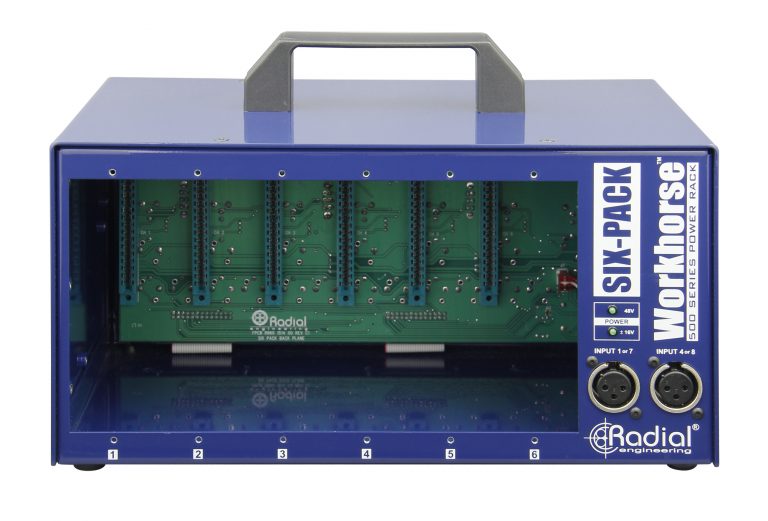 1
2
3
4
5
6
Handle
Carry handle to make it easy to lug your SixPack around the studio.
1
6 Space Rack
Fully compatible with older 500 series racks, the SixPack gives you 6 spaces for plenty of room to create the most elaborate signal chains.
2
Safety Circuits
Built inside all Workhorse racks are special safety circuits for each module to protect the rack and adjacent modules from mishap.
3
Mil-Spec PCB
Double sided military grade circuit board with through-hole parts that are soldered on both sides for improved performance. Full ground plane to reduce noise.
4
Power LEDs
Front panel LED indicators provide a visual status for both +/-16 volt rail voltage and 48 volt phantom power.
5
Inputs 7 & 8
Convenient front panel access jacks let you connect a source to your workstation using channels 7 & 8 on the D-Sub connector. These may also be routed to inputs 1 and 4 for added convenience.
6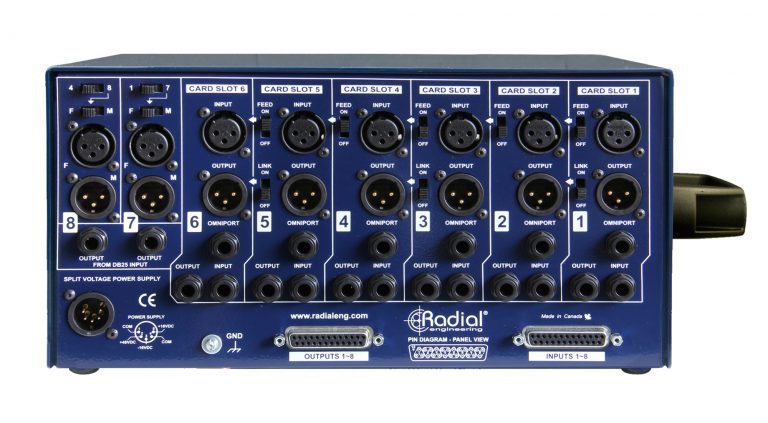 1
2
3
4
5
6
7
Front Panel XLR Assign
Lets you assign the front panel XLRs to either feed channels 7 & 8 via the D-Sub or route the XLRs to channels 1 and 4 inputs to create channel strips.
1
External Power
To keep noise out of the box, the SixPack employs an external supply just like full-size studio mixers. A 5-pin XLR is used to secure the power cable.
2
Stereo Link
Unlike older racks that require soldering, linking two channels in stereo is done by sliding the LINK switch in the up position.
3
Omniport
This ¼" TRS jack changes function depending on what module is connected. The function is determined by the manufacturer.
4
XLR Connectors
Standard XLR connectors with large channel ID numbers on each slot make it quick & easy to patch with professional balanced line level gear.
5
Feed Function
The SixPack eliminates the need for inter-module patch cables with an innovative FEED function that sends the output from one module to the next.
6
¼" TRS Connectors
¼" inputs and outputs on each slot are wired in parallel with the XLRs. Used to cross-patch modules using standard TRS cables for parallel processing.
7