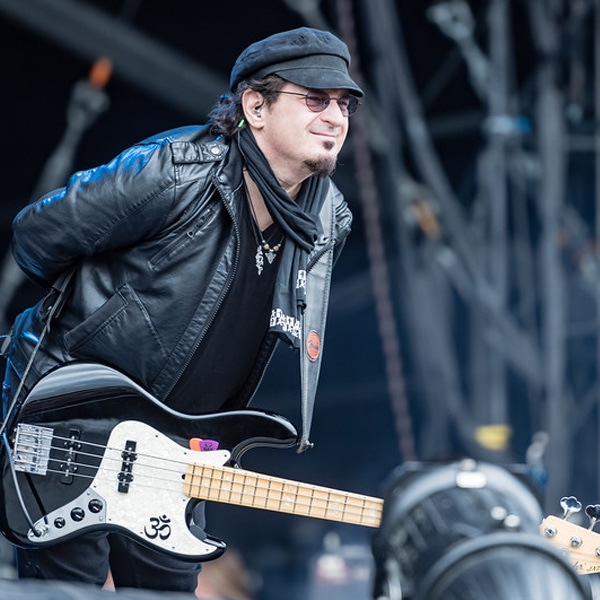 "I just received the HDI yesterday. I immediately plugged it in and gave it a whirl. Needless to say I am blown away. For the last few years I've been using a UA device, and it's a wonderful preamp/direct box - Very happy with it. I must honestly say that the HDI is every bit as good if not better and certainly more versatile. I've been messing with the HDI, dialling up a clean sound that's just gorgeous, started throwing in a bit of color, gain and compression, and it took an amazing turn in my tone. I also found that when I crank the level all the way up and adjusted the color, using my '78 Jazz bass, I'm getting Moving Pictures era - Geddy Lee bass tones with that beautiful breakup going on! I switched to my '64 P Bass, adjusted some settings and I'm getting this beautiful warm sustain and I'm just in love with this HDI!!! And this is only day one!! Thanks, this is a game changer"
---
"This is the missing link in my signal chain! I can now balance the level and tone for both of my vintage P- Basses ! Seamless switching between my '63 and '73 basses. The quality of the DI is amazing! Well done guys!"
---
"I've always felt that using distortion on bass required a compromise. There was always something that you would lose in order to gain a little grit! Those days are over! Bassbone OD delivers great overdrive and you get to keep your sound. Brilliant!"
{{ postData.post_title }}
{{ postData.productSubTitle }}
Part no: {{ postData.partNo }}
Part no: View Product
{{ postData.post_excerpt }}
View Product