Bass Preamp & Boost
The Bassbone V2™ is a two channel bass preamp with a number of customizable features to suit any type of setup or playing style, while providing superb audio quality ideal for a live stage or studio recording.
Photos
Two-channel bass preamp for 1 or 2 basses
Shared effects loop with footswitch
Variable clean boost circuit and EQ controls
PZB booster and piezo input for upright bass
Built-in Radial DI with balanced output for the PA
The ultimate bass control center
The Bassbone V2 combines high quality audio performance with the ability to take control of your tone and configure each feature to match your ideal setup. Seamlessly switch between upright and electric basses, while tailoring the signal from the upright with a three band EQ, high-pass filter, and a high impedance input for a more natural tone. You can engage your effects pedals with a single footswitch, and assign them to either input individually, or share them across both. A wet/dry control for the effects loop provides the ability to blend the original bass signal in with the output from the pedals, preserving the tone and clarity of your instrument. The Bassbone V2 also features a powerful clean boost that can be activated with a footswitch, or reconfigured as a mute switch for silent tuning on stage.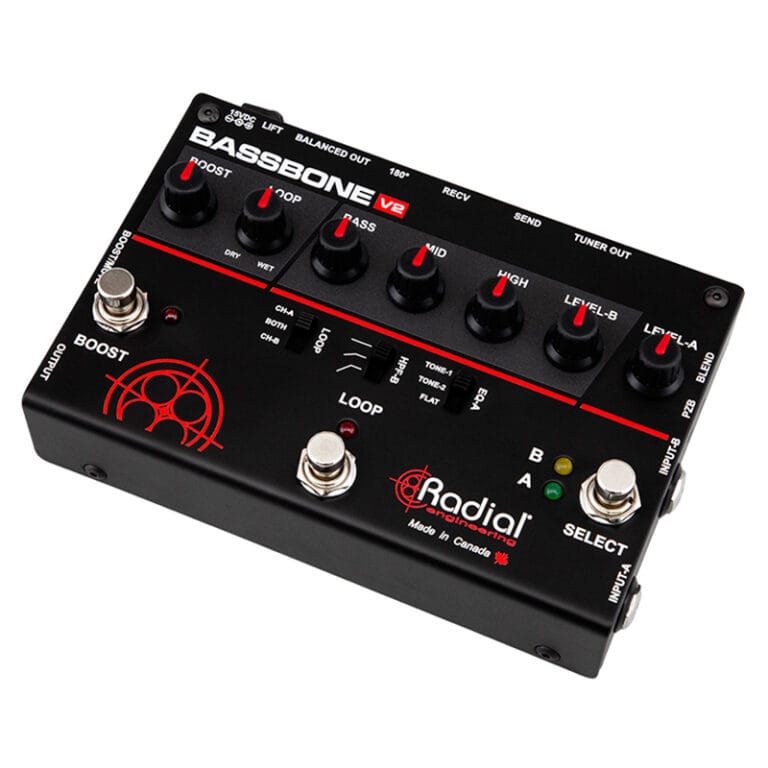 Bassbone V2

Applications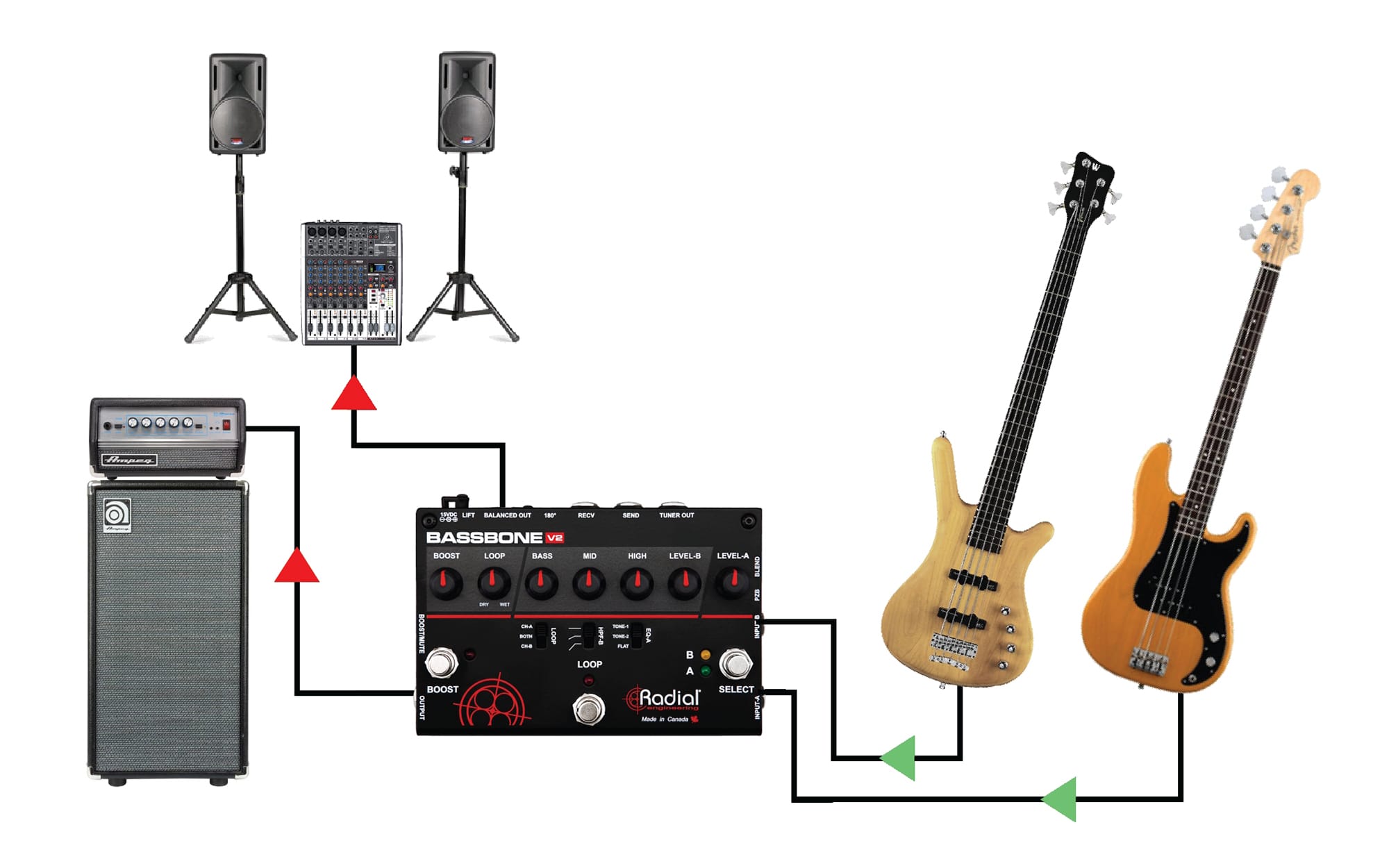 Using the Bassbone V2 with two basses
The Bassbone V2 is designed to let you switch between any two basses. Use channel-1 and your amp's EQ to set you primary tone. Use channel-2's ultra powerful EQ to compensate so that each instrument sounds its best.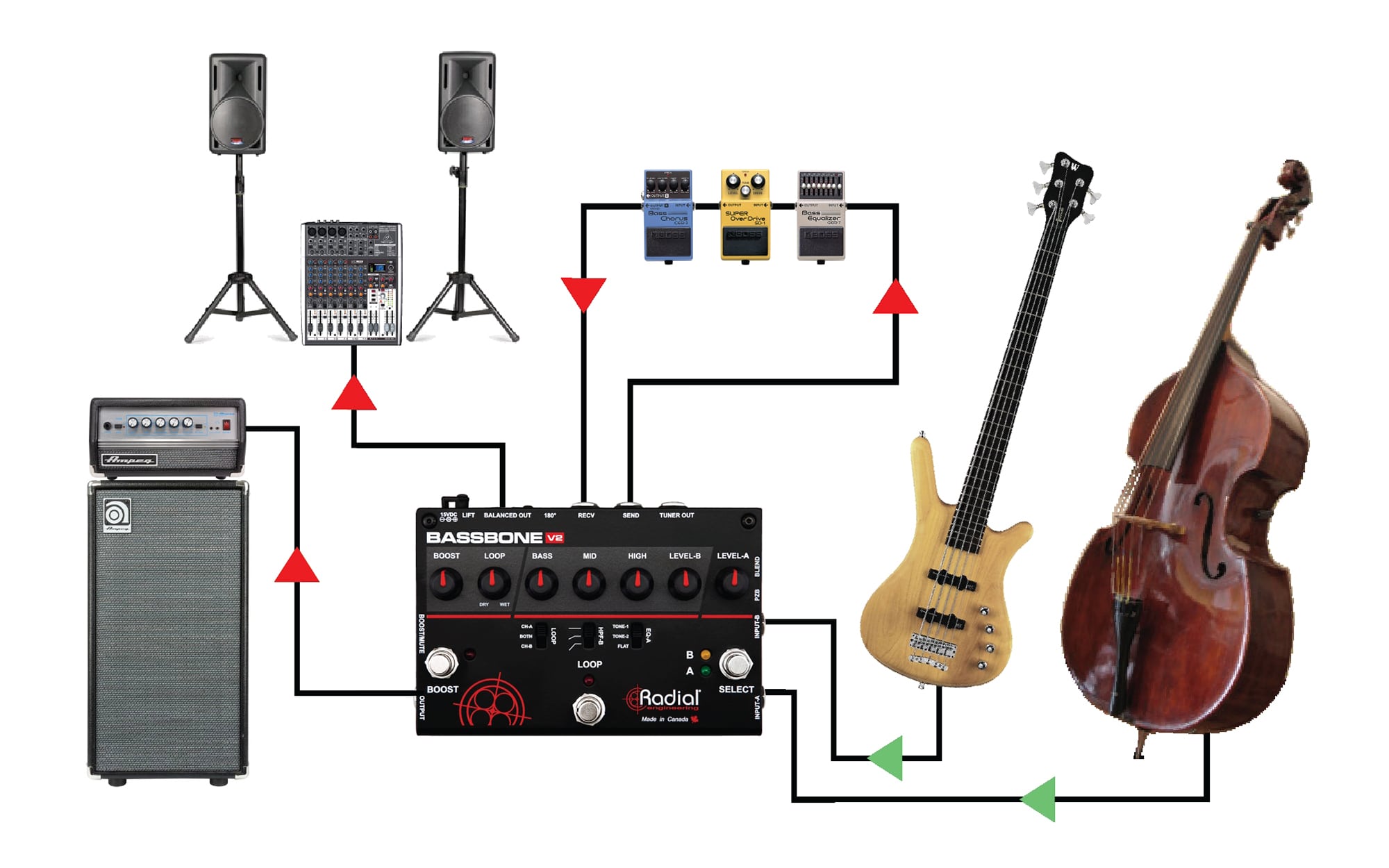 Switching between upright and electric
The Bassbone V2's high performance preamp is well suited for all instruments including upright bass. This lets you toggle between electric and acoustic and optimize the tone going to your stage amp and the PA system. Add effects pedals using the built-in effects loop.
Using the Bassbone V2 with one bass
The Bassbone V2 is the ultimate front end for any bass. Channel-1 can be set flat or augmented with two modern presets. Channel-2's 3 band EQ is so powerful that it can turn your P-bass into a Rickenbacker!
Videos
Radial Bassbone V2 - What Does it Sound Like?

Bassbone V2 Review by Sweetwater Sound
Reviews

"Whether you're a seasoned professional or still trying to nail that solo from "Sir Duke", the Bassbone has something for you. It's been on my pedalboard for two months, and as a doubling bassist, I don't see it ever leaving."

"The Bassbone's magic lies in its extensive tone-sculpting and general utility. The Bassbone is laden with nearly every feature you could possibly desire—and then some."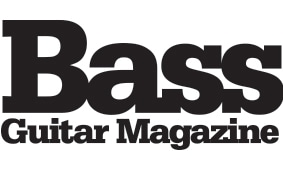 "A mighty command centre for semi-pro and pro bassists."
{{ postData.post_title }}
{{ postData.productSubTitle }}
Part no: {{ postData.partNo }}
Part no: View Product
{{ postData.post_excerpt }}
View Product