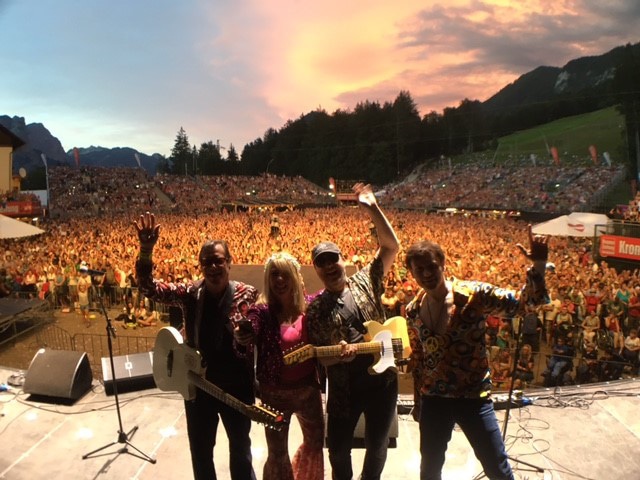 In 1972, Stuart McCredie's Scottish folk-pop group 'Middle of the Road' had a UK #1 hit with 'Chirpy, Chirpy, Cheep, Cheep' and continues to tour to this day when the guitarist can step away from his busy Glasgow based studio Terminal Music. With a client list including The Fratellis, Simple Minds, Echo & The Bunnymen, Belle & Sebastian and Kelly Clarkson, Engineer/Producer McCredie relishes his time on the road.
"It's good fun, and while we don't take ourselves too seriously we do take the gigs seriously." Writes McCredie who turned to Radial when it was time to ready his rig for upcoming flyaway shows. His choice of the JDX Direct Drive Amp Simulator and DI box compelled him to share his thoughts with the team at Radial.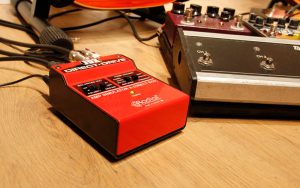 "Recently, I used the new Radial Direct Drive at a couple Middle of the Road shows. The Direct Drive blew everyone away. We'd checked it out in preproduction rehearsals, trying a few of the drive settings and settled on the Stack setting with the Bright/Normal switch set to Normal. In addition, I use a few ambient effects on my pedalboard and a boost for solos. Now with the Direct Drive on my board, the whole thing will fit in my carry-on bag. The main thing we all derived from this (including our FOH & monitor guys) was by running the DI out from the Direct Drive, we got 100% repeatability of the signal from the Direct Drive. We all agreed that this well-designed analogue device felt like I had a 50 watt amp behind me. I used the thru out into a small combo amp on stage so that I could generate feedback when required and I EQ'd the amp to suit the pedals. We didn't even mic it up as we were all so happy with the sound from the Radial Direct Drive".