Portable Desktop 500 Series Power Rack
The Cube is a three module desktop power rack designed to bring the fun and excitement of 500 series modular audio to everyone.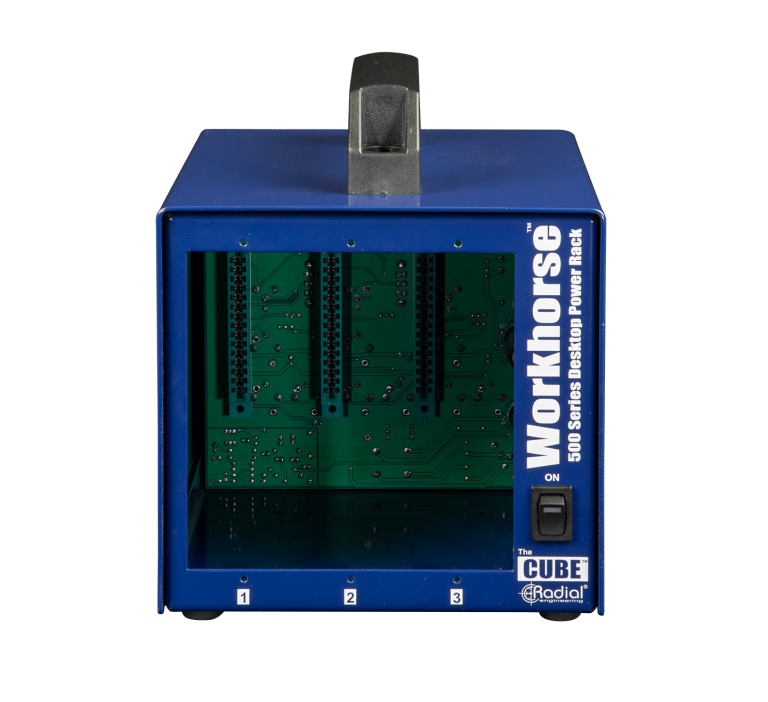 Photos
Desktop power rack houses three 500 series modules
Compatible with Radial and older API systems
Provides up to 500 milliamps of shared current
Optional angles let you recess it into the table top
Desktop power supply
Following the criteria established by the Radial Workhorse, the Cube is 100% backwards compatible with older API modules while being optimized for Radial's expanding range of preamps, processors and routing devices. Construction begins with a 14 gauge steel frame and features dual gold contact EDAC 15-pin connectors for optimal signal transfer. To maximize headroom, the external supply delivers 500mA of current for power hungry modules plus a separate 48V phantom tap delivers a full 10mA of current for microphone preamps. Rear panel connectivity includes standard XLRs for each slot along with ¼" TRS connectors for multiple modules, cross patching and parallel processing. Instead of the traditional 'hardwire patch' system employed by others, The Cube employs an innovative feed function that patches modules together in series without the need of a cable. And stereo modules no longer need to be soldered to be paired, they can now be sync'd together using a simple switch. The Cube is also equipped with Omniport on each slot. This TRS jack enables the module manufacturer to implement a unique function for a given module such as a key input on a gate.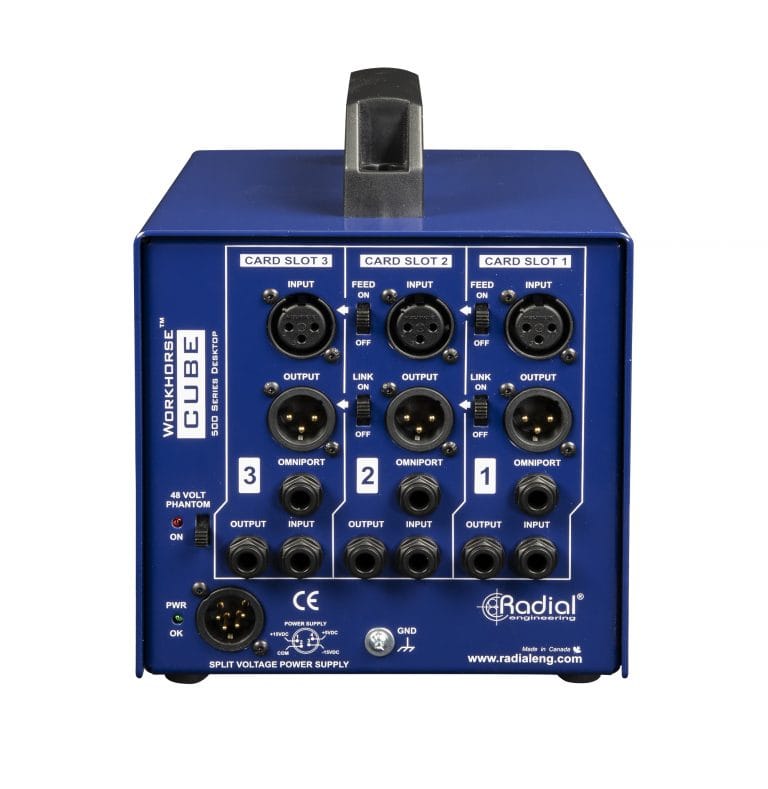 Cube

Applications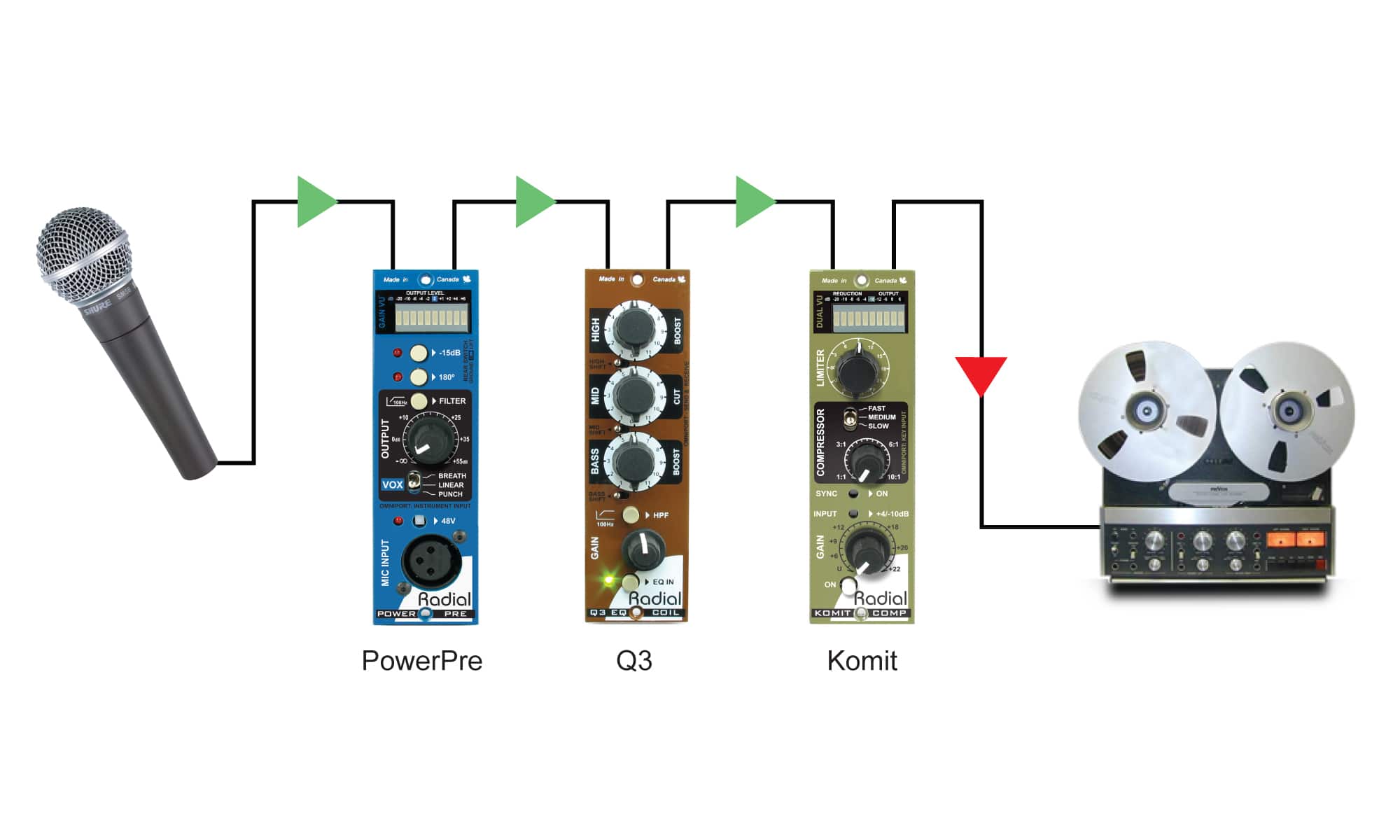 The ultimate channel strip
Create the ultimate channel strip by combining your favourite mic preamp, EQ and dynamic processor. Use the PowerPre for absolute clarity to feed a mic into the Q3 for color and the Komit to keep everything under control.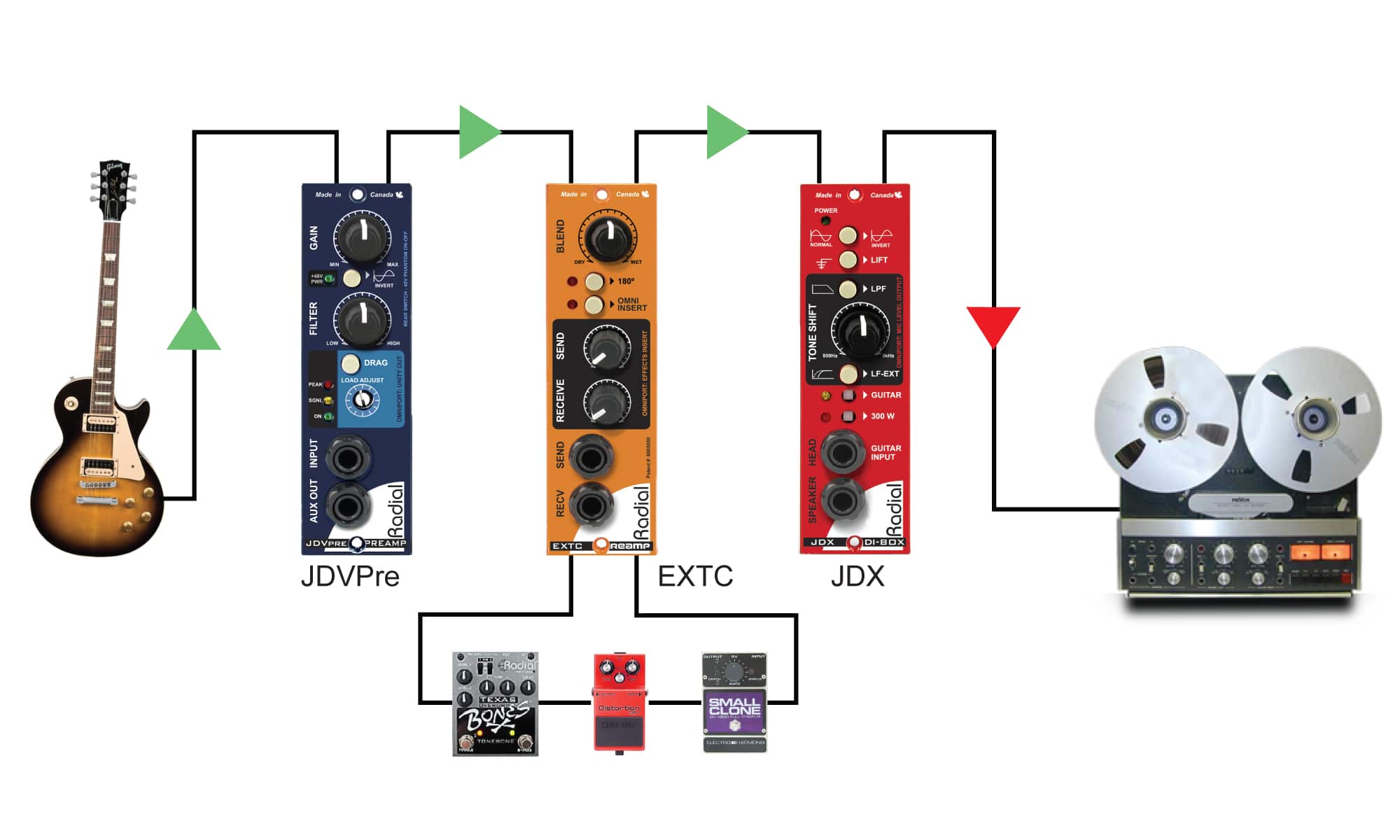 The perfect guitar front end
Record your guitar and bass direct using the JDV-Pre. Send the recorded track back out to the EXTC so that you can add effects pedals and then process the return signal through the JDX to emulate a Marshall 4x12 half stack.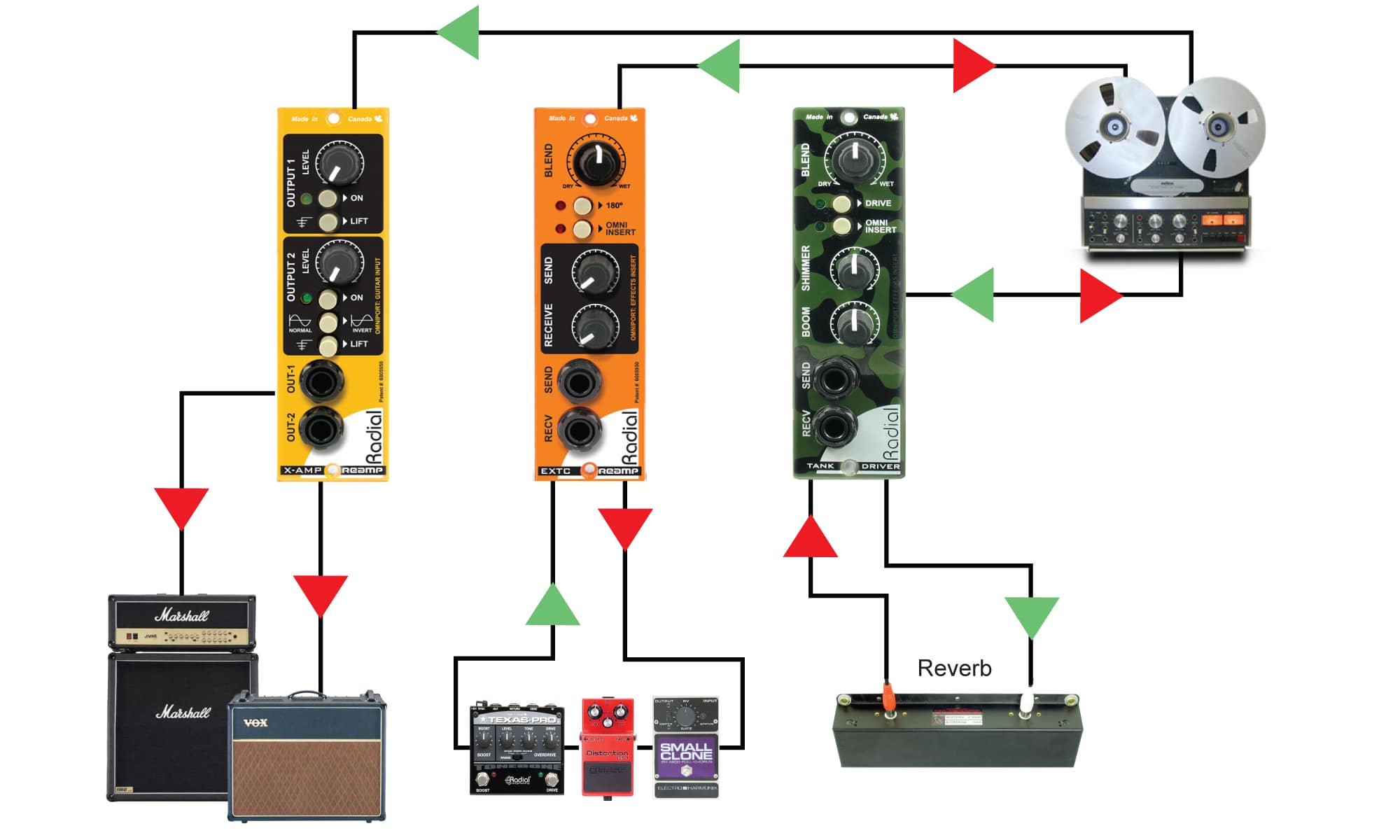 Reamp for the ultimate tone
Send your pre-recorded clean track into the Radial X-Amp and out to your amplifiers and Reamp to your heart's content! Send the signal back through the EXTC to add effects or add the absolute cool of a spring reverb using the Tank Driver. Boing!
Videos
Sweetwater Minute - Vol. 160, Radial Engineering Workhorse Cube and 500 Series Modules
Reviews
"The Radial Workhorse Cube is a unit designed to house three 500 series units and offers some nontraditional extra features (which seems to be a trend for Radial)."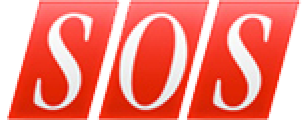 "I was very impressed by the Cube. It would make a great lightweight addition for someone who already has modules racked up and who wants to be able to cherry-pick a few to take on location. "
Artis

ts
Zach Rudulph
Andy Grammer, Colbie Caillat, Gavin DeGraw, Ben Rector
"The Workhorse Cube by Radial has made my life easier. I'm literally able to unplug, pick up and go at the drop of a hat with no problem whatsoever. The Cube provides clean power, is compact and is the go to piece of hardware for our mobile recording studio as we write and record while on the road."
Cube

Resources
Part no:
R700 0107 00
{{ postData.post_title }}
{{ postData.productSubTitle }}
Part no: {{ postData.partNo }}
Part no: View Product
{{ postData.post_excerpt }}
View Product