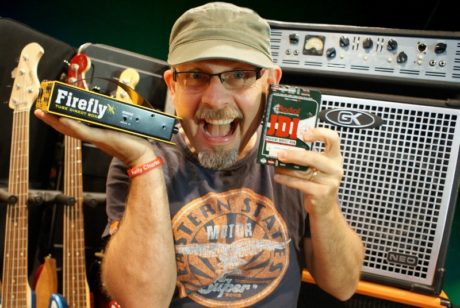 "Picked up the new HDI from Radial a couple weeks ago. Just put it through its paces for a couple tracks on a recording for a major US label. All I can say is "wow", this DI sounds amazing! The "color" and "presence" controls as well as the built in High Pass Filter and Octo compressor, my bass sounded amazing before it even hit my DAW. One of the best upgrades to my home studio I've ever made"
---
"I remember pulling into gigs where they had all in-house gear that was pretty subpar," he says. "However, when I'd see that old beat up Radial DI in their box of "stuff" I breathed a little easier."
---
"On gigs where we have an opener, I always offer my rig to the bass player to play through to simplify things," he says. With the two channels, they can run their bass through the one I'm not using and mess with the channel trim to their heart's desire – it saves time for the crew and makes everyone happy"
---
"...The Radial SW8 is made for the road and works perfectly. Definitely worth checking out if you're running any kind of tracks during your show. This thing is the best by far..."
{{ postData.post_title }}
{{ postData.productSubTitle }}
Part no: {{ postData.partNo }}
Part no: View Product
{{ postData.post_excerpt }}
View Product