BT-Pro (Audio Apps & Hardware/Peripherals for Smartphones/Tablets)
DiNET-TX & RX Dante direct boxes (Ancillary Equipment)
JDX Direct-Drive (Musical Instrument Amplification & Effects)
Jensen Twin-Servo 500 (Microphone Preamplifiers)
We at Radial are honored to announce that the BT-Pro, DiNET-TX and DiNet-RX, JDX Direct-Drive and Jensen Twin-Servo 500 have been chosen as nominees at the 32nd Annual NAMM Technical Excellence & Creativity (TEC) Awards in the category of Outstanding Technical Achievement. Presented by The NAMM Foundation, The NAMM TEC Awards are bestowed annually in celebration of the pro audio community by recognizing the individuals, companies and technical innovations behind today's sound recordings, live performances, films, television, video games and other media.
The nomination announcement follows a two-month call for entries of standout technical and creative products and projects that have made a significant impact on modern sound and music. A panel of respected industry voters from pro audio publications as well as members of professional music, technical and creative organizations, along with select NAMM members carefully evaluated each entry before selecting the nominated products.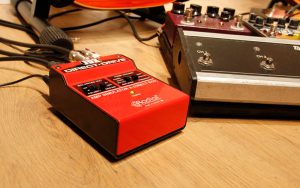 Radial describes the inspiration behind 3 of the nominated products. On the JDX Direct-Drive: "Over the past few years, we have enjoyed tremendous success with the Radial JDX Reactor. This DI box captures both the electric guitar signal from the guitar amplifier head and the back electro-motive force from the loudspeaker producing a very natural sound. It has gained wide acceptance with rock bands and country artists alike. This success has spawned interest by users asking if we could create a box that eliminates the amp all together – yet would not follow the trend as a digital alternative to the real thing. The JDX Direct-Drive is the culmination of two years in research and development. It is 100% analog and sounds very convincing!"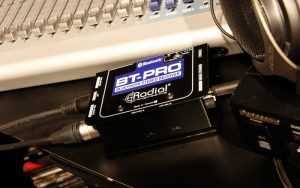 On the BT-Pro: "For years, Radial has produced popular interfaces for laptop computers such as the Duplex, JPC, ProAV2 and SB5. There are thousands upon thousands in the market in AV rental houses, hotels, production companies and educational setups. With BlueTooth wireless technology permeating every aspect of the 'connected world' it just seemed that Radial should be the company to pioneer a BlueTooth direct box for stage use. The applications include providing a simple and efficient interface for walk-in and walk-out music, linking a tablet to the BT-Pro for live performance and providing  simple method for artists to play tracks in the studio from their cell phones."
On the Jensen Twin-Servo 500: "Industry guru Deane Jensen developed the original Twin-Servo back in the early 1980s and set 'the bar' that is still unmatched today. Instead of following the same recipe as used by others, Deane set out the concept of creating a mic preamp that would be completely void of capacitors in the signal chain.  Capacitors are devices that are used both for current storage and filters. For instance, capacitance in a cable attenuates high frequencies. The same applies to electronic circuits. A capacitor limits the frequency response and introduces phase shift. So instead of using capacitors, Deane incorporated two servos, two sets of 990 op-amps, and two transformers in the design. The 990 op-amp was another innovation that Deane created and made available royalty-free to the audio community. The Twin-Servo 500 incorporates all of these features in the design."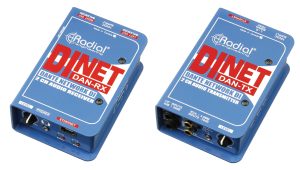 Radial's Jay Porter chimes in on the inspiration behind the new DiNETs: "Dante allows audio to be routed to many different places, making it as easy to link equipment together on stage as it is to distribute audio throughout an entire building. When looking at the ever-expanding selection of Dante enabled products that were being released into the market, we started to see the need for 2-channel input and output interfaces that were both easy to use and tough enough to survive professional touring. Radial is known as an industry standard in direct box and stage interface technology for these reasons, so it made perfect sense to embrace networked audio with a Dante option."
Voting will begin in November. Winners will be selected by industry professionals across major music, sound and game audio associations, along with pro audio-focused media groups. The NAMM TEC Awards will be held in conjunction with The #NAMM Show on Saturday, January 21, 2017 in Anaheim, California.