Compact Dante network interface
The Radial DiNET DAN-RX is a 2-channel Dante™ endpoint that allows you to easily output balanced audio from a Dante enabled network.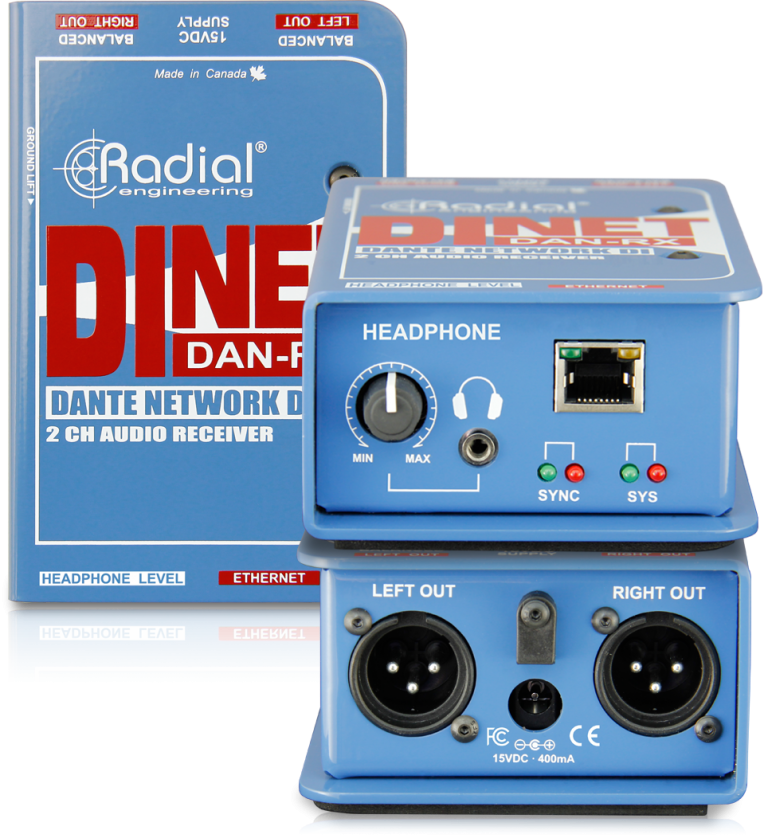 Photos
Stereo analog output device for Dante networks
Balanced XLR outputs for connection at mic or line level
Headphone amplifier for personal monitoring
24bit/96kHz digital to analog conversion
Effortless digital audio distribution
The DAN-RX provides a simple way to take a stereo feed from a Dante network and convert it to analog audio for monitoring in any location. Balanced XLR outputs allow you to connect to professional audio equipment such as a mixing console, amplifier, or a pair of powered speakers. In addition, a local 3.5mm headphone output is equipped with its own level control to test audio before connection to the PA system or to monitor locally with headphones, making it useful in events that use personal monitor systems. The DAN-RX can be powered from an included external supply or any Power over Ethernet (PoE) network switch, and both of these options can be used simultaneously to provide redundancy for critical applications.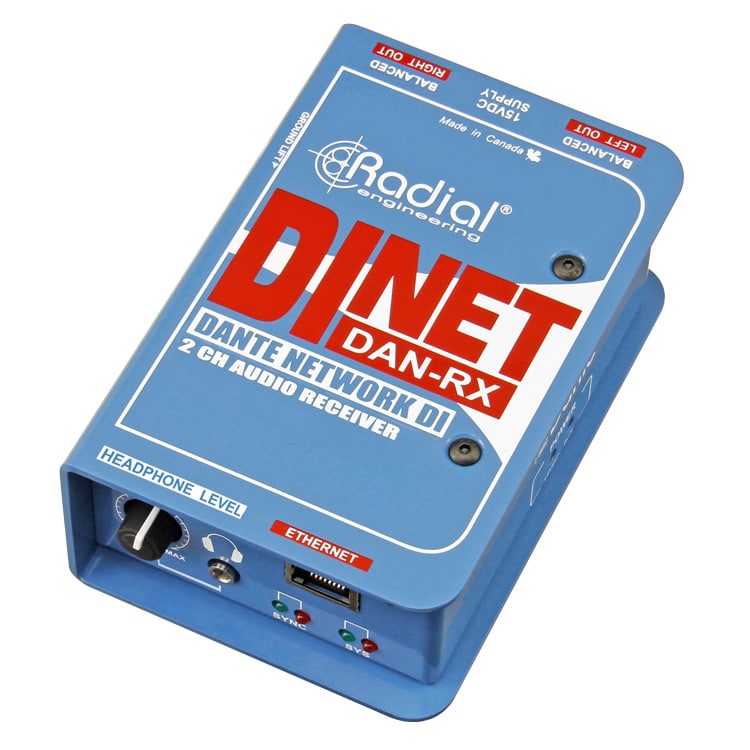 DiNET DAN-RX

Applications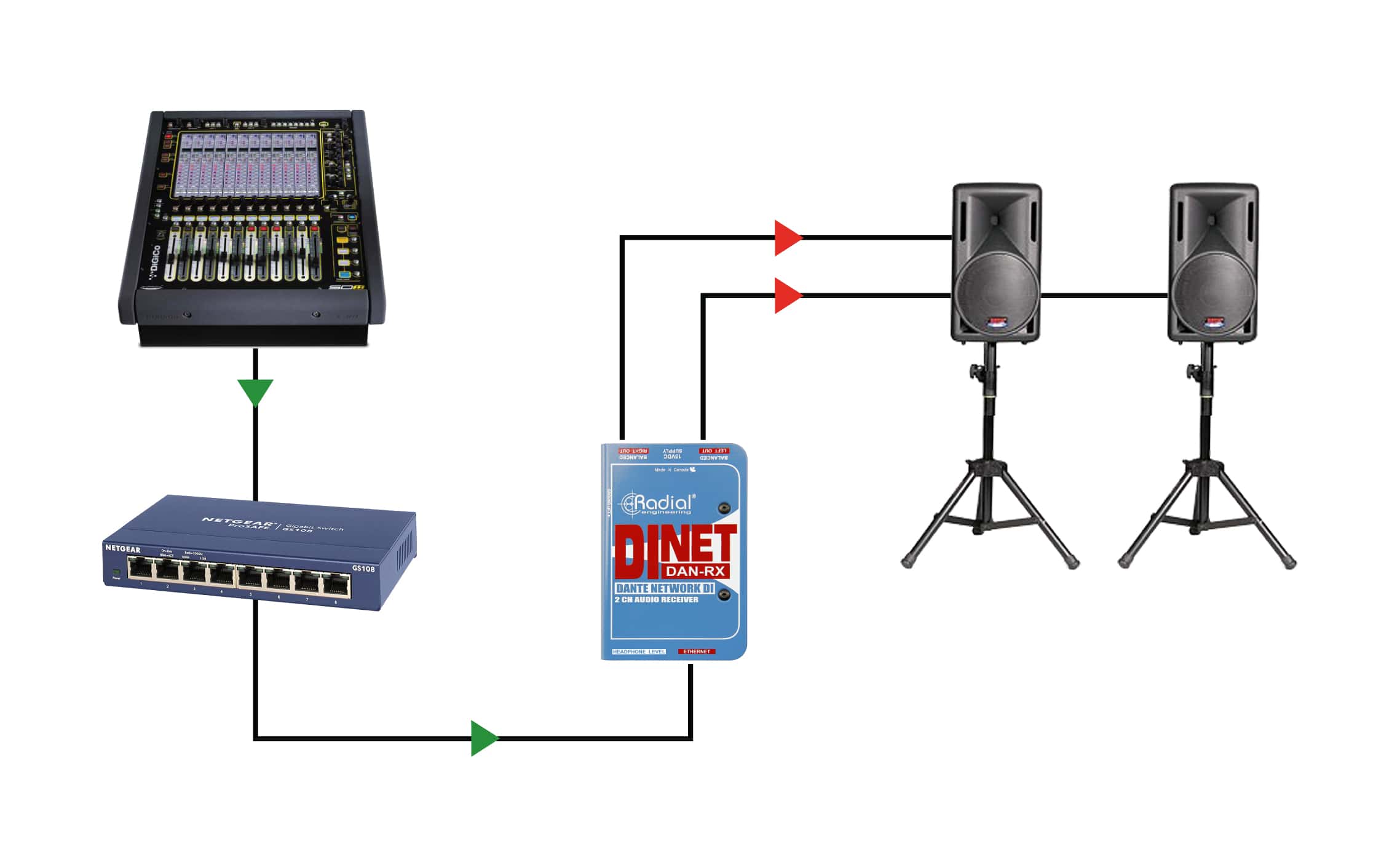 Using the DAN-RX to connect a small PA system
Quickly route a stereo feed to small PA systems in overflow rooms or remote locations within the venue.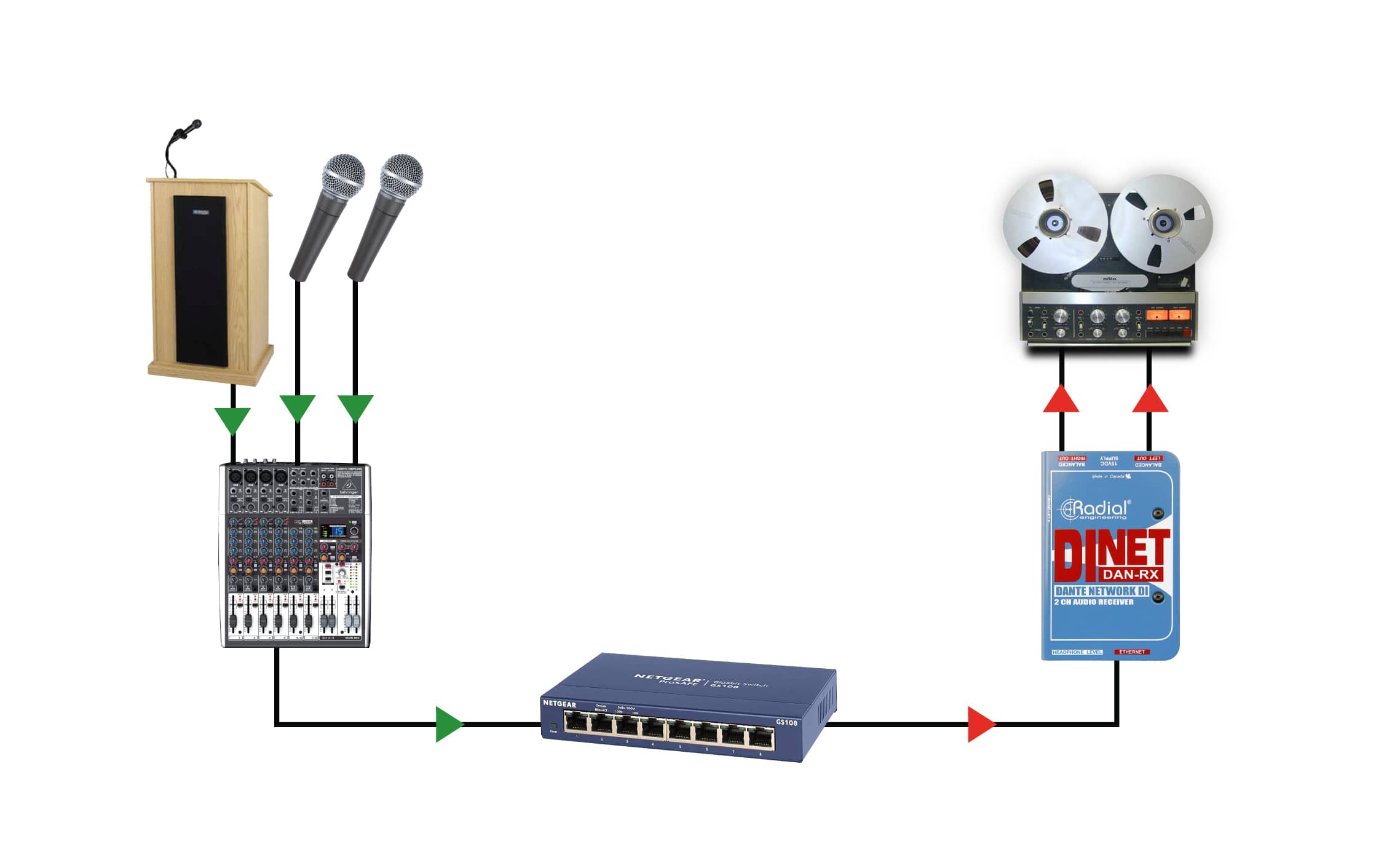 Using the DAN-RX for press distribution
Press recorders are often placed in different rooms away from the live event. The DAN-RX provides an easy way to send audio to these rooms to connect directly to a recorder or to feed a press box when necessary.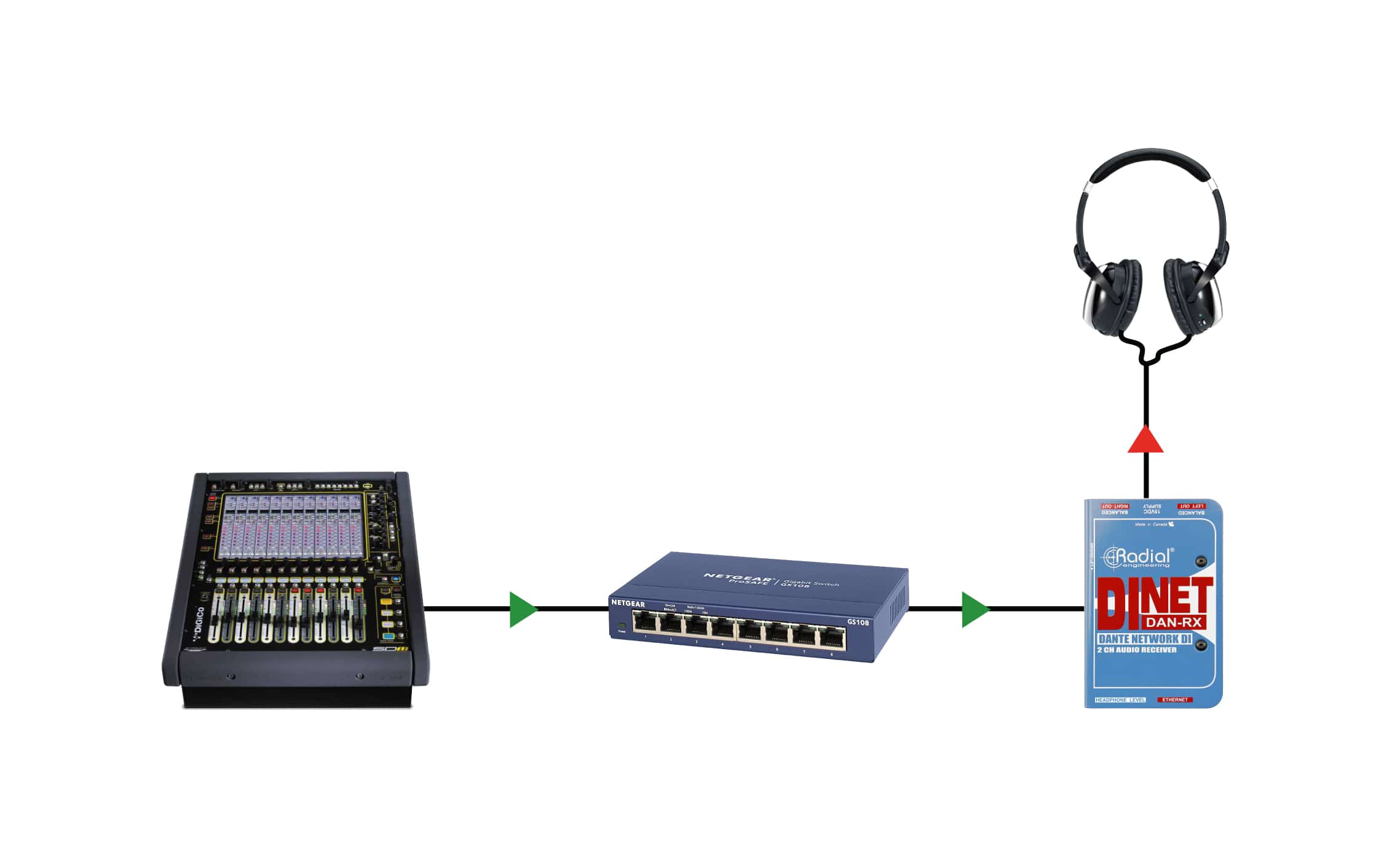 Using the DAN-RX for personal monitoring
The dedicated headphone output on the DAN-RX allows it to be used as a personal monitoring system. The sound engineer can create a unique mix for musicians, producers or any other event staff that need to monitor a feed in any location on the network.
Reviews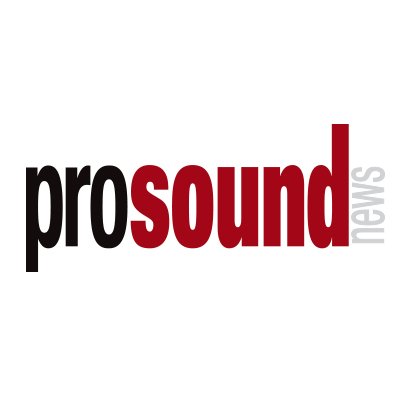 "Anything that someone walks up with, I can connect with it—I just plug into the Radial and all those levels are taken care of. I haven't been able to overload it, either. I've used them in other shows; I don't work for Radial, but their DI boxes sound amazing."
{{ postData.post_title }}
{{ postData.productSubTitle }}
Part no: {{ postData.partNo }}
Part no: View Product
{{ postData.post_excerpt }}
View Product