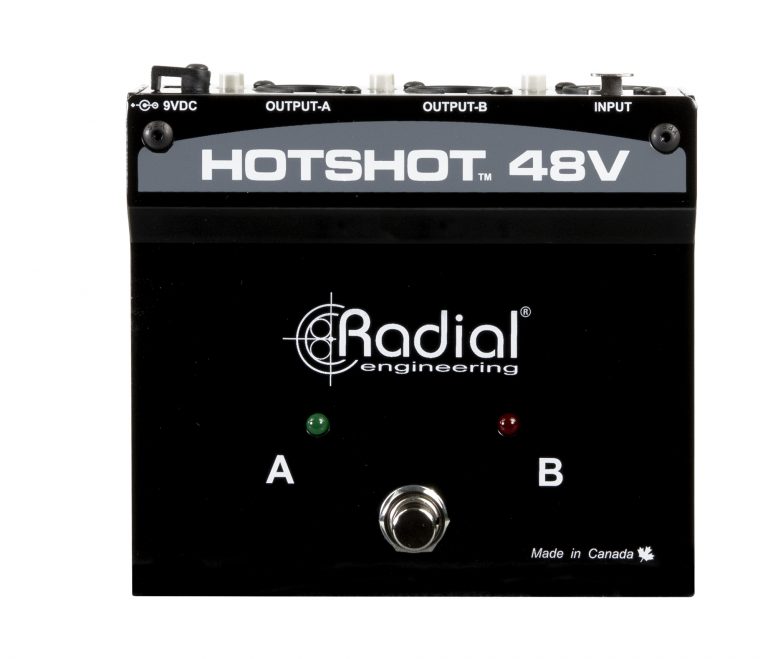 1
2
LED Indicators
For visual confirmation of the active output.
1
Toggle Footswitch
Selects which output is active. This can be configured as a momentary or a latching switch.
2
1
2
3
4
5
6
7
Input
Balanced XLR input to connect to a microphone.
1
48V
Activates 48V phantom for powering a condenser microphone.
2
Output-B
Connects to the secondary destination or band communication equipment
3
Ground Lift
Disconnects Pin-1 on both XLR outputs to eliminate hum and buzz caused by ground loops.
4
Output-A
Connects to the main output destination.
5
Latch
Reconfigures the toggle footswitch for latching operation. When this switch is not engaged, the footswitch acts as a momentary switch, and will only activate Output-B as long as the footswitch is held down.
6
9VDC
Connection for 9-12 volt DC center-pin negative power supply (included).
7