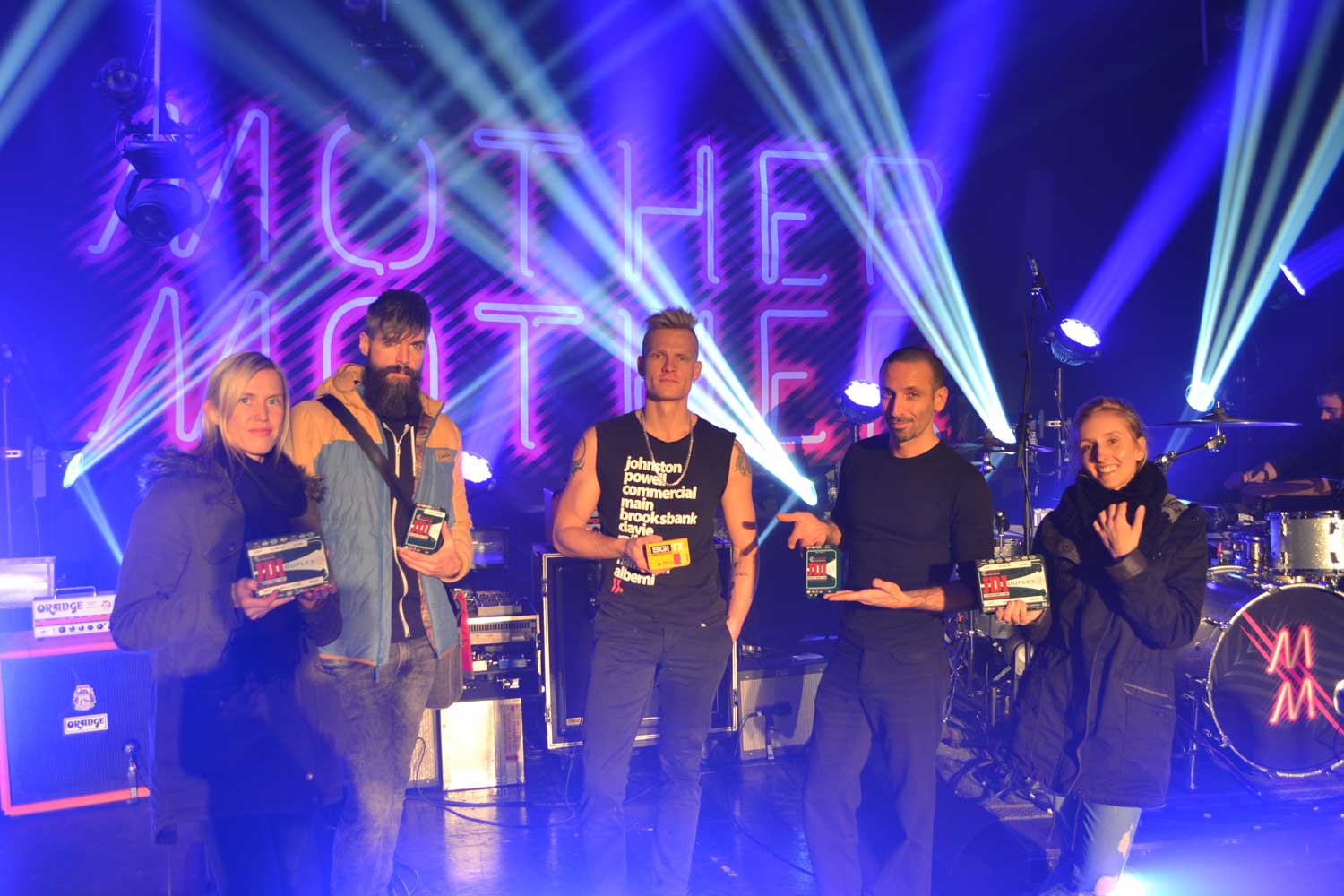 Mother Mother's vocal harmonies and indie style of music has found its favor with audiences and even into a Kraft television commercial in 2012. The sister/brother team of Molly and Ryan Guldemond along with band mates Ali Siadat, Mike Young and Jasmin Parkin recently wrapped up an incredible 5-night stand at Vancouver's Commodore Ballroom, currently touring their album 'No Culture'.  On tour this band totes a whole schwack of the 'mother of all DIs', the Radial JDI™.
Tour Manager and FOH Engineer, Emmet Stutt, says "In the early days it was always nice to see Radial boxes in venues. To now carry Radial equipment as needed is awesome. With such a simple signal flow for so many major elements of the band's sound, its nice to know only the best components are in line. The consistency from night to night is great to have."
Ryan chimes in: "Radial isn't better, it's the best. From the indestructible and transparent beauty of the JDI, to the liberating tonal expansion of the SGI™, and the intimate flexibility of the ToneBone PZ-Pre™, each member of Mother Mother relies on these amazing products to articulate their individual expression."
Emmett continues: "Molly and Jasmin both play their Nord keyboards through JDI Duplex Stereo DI boxes. Mike plays his bass and Moog bass synth through the discreet side of a couple of JDIs. Ali's drums and stereo sampler run through JDIs." Ali adds: "Zero hum, zero buzz, clean tones. FINALLY!!!!".
On their final night at the Commodore we managed to capture some backstage video with the band, check it out below: