First developed by Deane Jensen, the Twin-Servo was created to be the finest microphone amplifier possible. Re-imagined for today, the unique design cruises along in Class-A then transitions to class-AB only when pushed to extremes. Part of the magic is maximizing the gain-margin so that no matter what the input, the lowest possible distortion will be realized. In order to eliminate phase shift, all capacitors were removed from the signal path and replaced by two servos, two 990 op-amps and two Jensen transformers. The 'unlimited bandwidth' enables the design to reproduce the widest bandwidth and fattest bass ever heard. Developed with the Jensen engineering team, the Twin-Servo 500 has been faithfully reproduced following Deane's original recipe.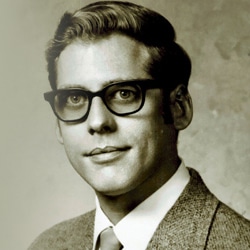 Deane Jensen Invents the 990
Deane Jensen stands among the audio legends as the pioneer that reinvented the way that audio transformers were designed and built. Deane also brought about another significant advancement when he openly offered the industry free use of his patented 990 op-amp design. In order for the Twin-Servo to be converted to the 500 series format, space had to be taken into consideration. Instead of using 'plug-in' 990 op-amps, the Twin-Servo is 100% discrete with all of the components placed directly onto the circuitboard. There are no surface mount parts in the Twin-Servo 500.