This article was originally written for producelikeapro.com, by Natalie Wegiel
Want to be able to use your guitar pedals to mix?
Radial's EXTC-Stereo Guitar Effects Interface & Reamp® Box is a unique interface for connecting guitar pedals to the inputs and outputs of pro audio equipment such as recording interfaces or mixing consoles, allowing you to incorporate your pedals in new and creative ways.
The EXTC allows you to get creative with your effects pedals, using them in your mix on any recorded track. Add a touch of distortion or chorus to a lead vocal, flange on a violin, or fuzz on piano – the possibilities are endless. The EXTC takes a pair of line-level balanced outputs from your recording interface and converts them to instrument-level high-Z outputs optimized for guitar effects pedals, so you can Reamp® any track through your pedalboard with ease.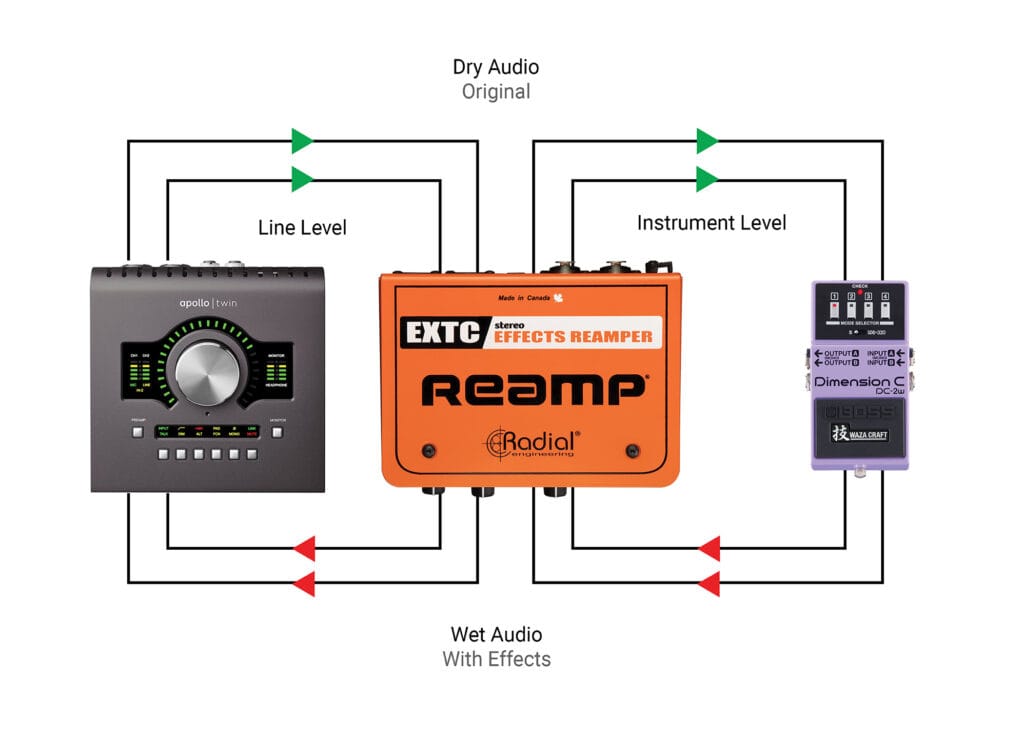 Once you've run the signal through your pedals, connect the output back into the EXTC and it will boost it up to a balanced line-level so you can connect directly to the input of your recording interface.
The EXTC features Radial's class-A buffer for the best audio quality and transformer isolation to eliminate any buzz or hum – so you can focus your attention on using your pedals in new and exciting applications.
Some of the features include:
Balanced interface for guitar effects pedals
Separate send & receive controls optimize signal path
Transformer isolation helps eliminate ground loops
Creative tool helps your mix stand out from the rest
Giveaway
Click here for a chance to win your own EXTC-Stereo.