What's the first thing that comes to mind when you think of Radial?
Some phrases we hear from our customers are: "built like a tank," "trusted devices for studio and stage," "those bright colorful boxes." Browsing our catalog (or looking through your gig bag), you've probably noticed that our products have used almost every color in the Pantone library. Often times the color of the device has a purpose, for example, Blue = active, Green = passive. Keeping a simple reference like this helps anyone grabbing a DI out of their gig bag know what to expect. However, as our product catalog grew to include hundreds of innovative devices, so did our color palette. While the sharp colors we use have appealed to many and make it easy to spot our products on stage, we know that some musicians and engineers prefer a more restrained and consistent look across their stage and studio devices.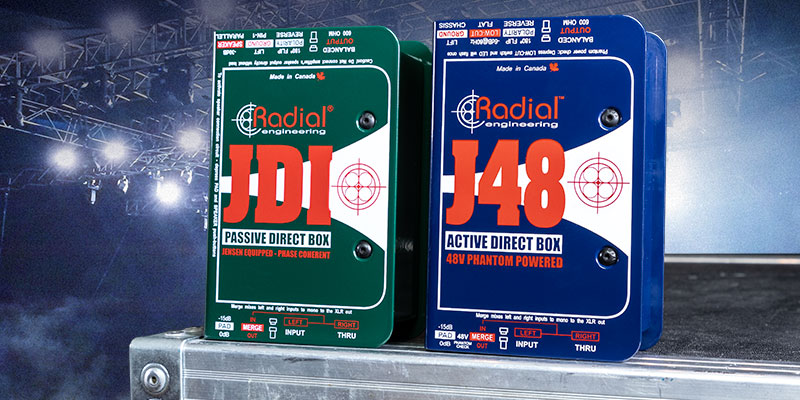 Over the past couple of years we have been refining our artwork design, both on new devices as they are released, and on legacy products in order to group similar devices together with the same overall look and color scheme. We want to keep the quality of our products as the #1 priority while elevating our visual appeal to cater to more musicians. Some recent examples of these updates can be seen in our Acoustic Series (including the PZ-Pro, PZ-Pre, and the AC-Driver) and the Headbone amp head switcher. All upgrades have been solely cosmetic, and nothing has been touched internally, resulting in the same build quality and tone you love, just in a more refined, sleeker package.
What is a V2?
A Version 2 Radial product is a revised version with updated features. Thanks to our passionate user base and artist roster, we get hundreds of product suggestions and improvements each year. We appreciate the feedback and often incorporate these ideas into new designs or updates on our current products. If a Radial product undergoes any significant feature changes it will always be labeled as V2 after the product name.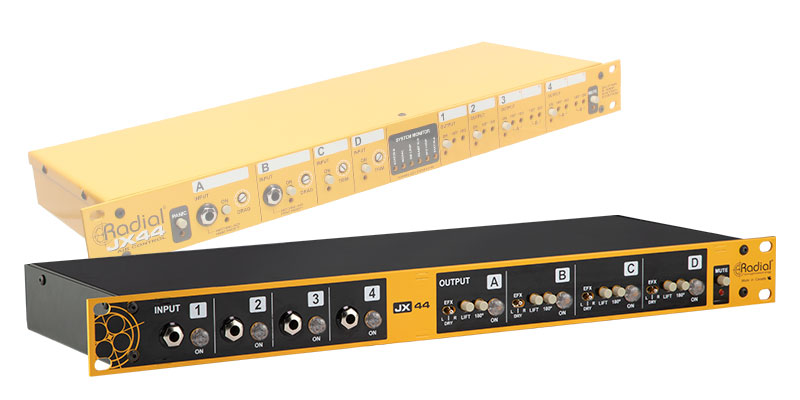 When we have the opportunity to update a product with enhanced features, we also look at aesthetics as a way to better communicate the product and our brand. Many updated 'V2' products will include noticeable changes to the artwork on the unit, though this is not always the case. There are some Radial devices that have such an iconic look and feel that the updates have been more subtle. Our popular Reamp products have been a staple in many studios and can be quickly recognized by the bright orange plating. Our philosophy is that products that have been widely adopted as a go-to item should retain the same look and feel. The JX44 and JX42 is another example of a professional switcher that has been the cornerstone piece in many pro rigs, and yes, they will remain bright yellow.
The goal of all these changes is to make better products for the artists, technicians, and engineers, that support us and rely on Radial night after night. We take pride in having our products in your studios, music venues, and on your pedalboard, and as we continue to update our devices, both visually and with enhanced features, we hope you will continue trusting us for your gigs, sessions, and anything else that cultivates your passion for music.