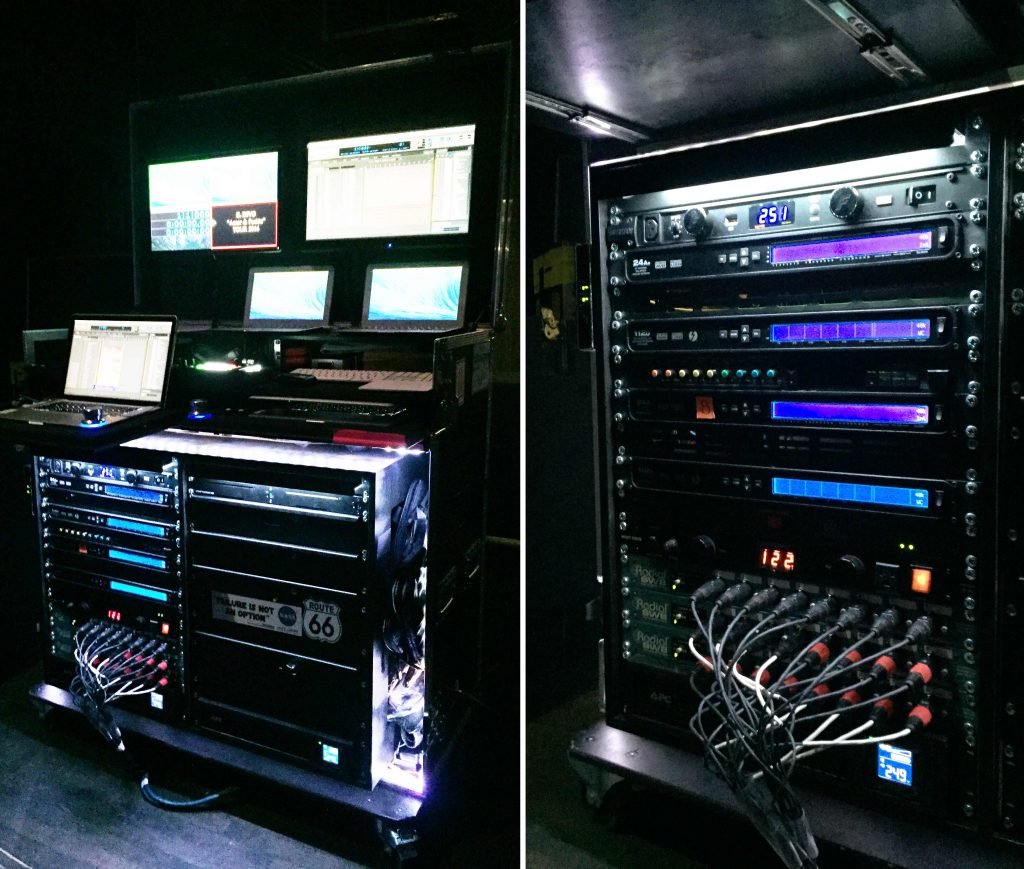 Jim Rhodes, Radial artist relations rep, had the chance to meet Il Divo and see what gear they are using on their current stop in Vancouver, BC.
Il Divo is a multinational classical crossover vocal quartet. The group, formed in the UK in 2003 by Simon Cowell, brought together Urs Bühler (Switzerland), Carlos Marín (Spain), David Miller (USA), and Sébastien Izambard (France). Since then, they have released 9 studio albums and have had 160 certified gold and platinum hits in 35 different countries. Furthermore, they won the Artist of the Decade award in the UK in 2006 and the Guinness Book Of World Records listed Il Divo as the most commercially successful classical-crossover group in music history.
On the group's current Amor & Pasion Tour, not only are the band members participating in playing instruments, but they have recruited local musicians in all of the cities they are visiting to join them on stage.
On top of this, Roger Lyons (programmer and playback tech), is running three Radial SW8™ auto-switchers to supply the group with additional backing tracks to create the thick, classical texture that the group is known and respected for. (Read more about how backing tracks are used to enhance the concert experience.)