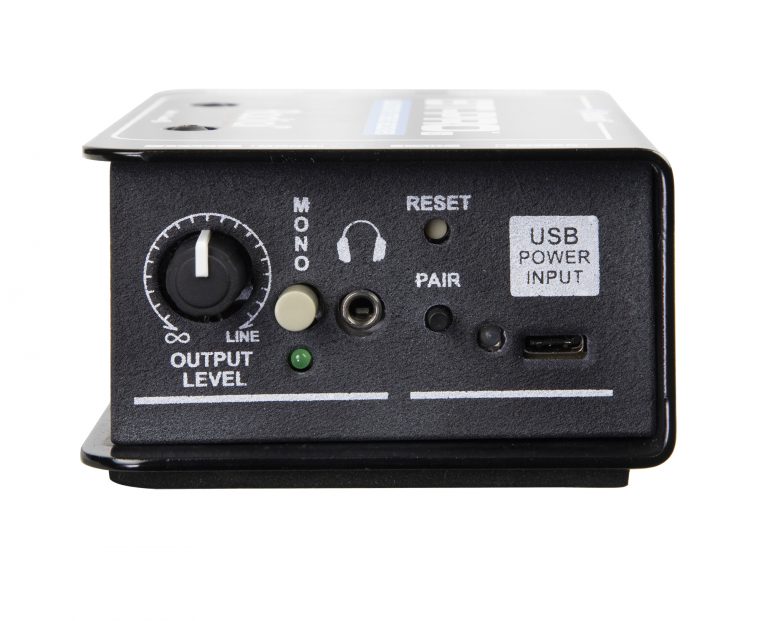 1
2
3
4
5
6
Level
Used to set the overall output level at the XLR and headphone outputs.
1
Mono
Sums the stereo signal to mono. When active, the red LED illuminates. Mono mode reduces the channel count on the PA or lets you send the signal to two separate audio system simultaneously.
2
Headphone
Mini 3.5mm (1/8") stereo TRS headphone output is used to check the output from the source for troubleshooting or queueing tracks.
3
Pair
Press and hold the Pair button for 3s to disconnect from any Bluetooth devices and force the BT-Pro into pairing mode. During playback, double-tap this button to remotely pause/resume playback on your source device. The Pair LED indicates the pairing and playback status of the BT-Pro.
4
Reset
Press this recessed switch to power cycle the BT-Pro, allowing you to re-establish a wireless connection should an error occur.
5
Power Input / USB
Used to locally power the BT-Pro. Connect via USB-C cable to a computer or a power adaptor brick (included). This is a power input only and will not pass audio or other data.
6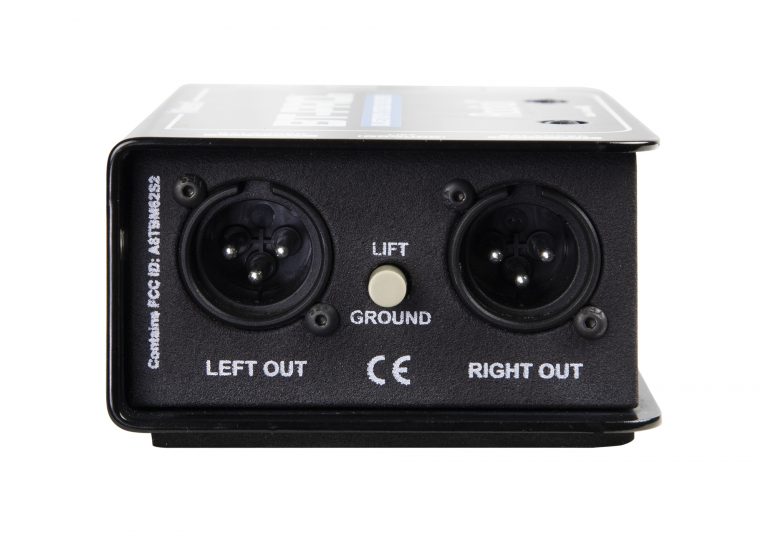 1
2
3
XLR Out
Standard male XLR outputs provide balanced analog audio at mic or line-level to feed a PA system. The BT-Pro can be powered remotely by providing 48V phantom power to these outputs.
1
Ground Lift
Used to eliminate hum and buzz caused by ground loops. Lifts pin-1 on both XLR outputs.
2
Plastic Insert
The BT-Pro V2 combines a 14 gauge steel protective outer shell with an injection-molded insert which allows wireless signals to pass through unimpeded, enhancing the effective wireless range of the device while ensuring it stands up to use on stage night after night.
3