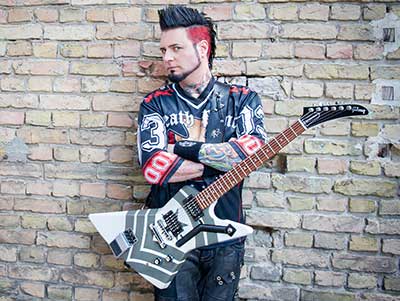 "I chose this because Kevin Churko and his assistant were raving about it …. now that I have it, I know why. It's an amazing clear sounding unit and I like the fact that it has two inputs both with independent level controls."
---
" like to blend two mic's together when recording my 4 x 12 cabinet. This unit helps to adjust the phase of the two signals in the event the two mic's sound 'out of phase'."
---
"I used this on the new record in the signal path of Royer 121 mic on the 4 x 12 cab. The Q4 is a great sounding 500 series EQ."
---
"This is a great 500 series compressor. I use it for tracking bass when I want a little level control on the front end. "
---
"A real handy unit that I love for making quick comparisons between mic pre's without having to re-patch anything. "
---
"Another time-saving unit for toggling thru 4 different mic's while running into the same mic pre. "
---
" I really love the HDI. It has the most sonic options of all the DI's out there."
{{ postData.post_title }}
{{ postData.productSubTitle }}
Part no: {{ postData.partNo }}
Part no: View Product
{{ postData.post_excerpt }}
View Product