Find us at NAMM 2020 booth #14716 to check out our new products!
1. Radial Power – Clean Surge Suppressors

2. HDI – High Definition Studio Direct Box

The HDI is Radial's latest flagship studio-grade direct box and preamp, with a simple but powerful feature set designed to produce superior sonic results within moments. A Color control knob allows you to blend between an ultra-clean signal path and amp-like distortion that imparts unique character and grit onto the signal, employing an oversized custom Jensen transformer for additional saturation. A single-control Opto compressor is provided to tame harsh transients, while a level control with a VU meter allows you to drive the internal circuitry for impressive and musical sounding results.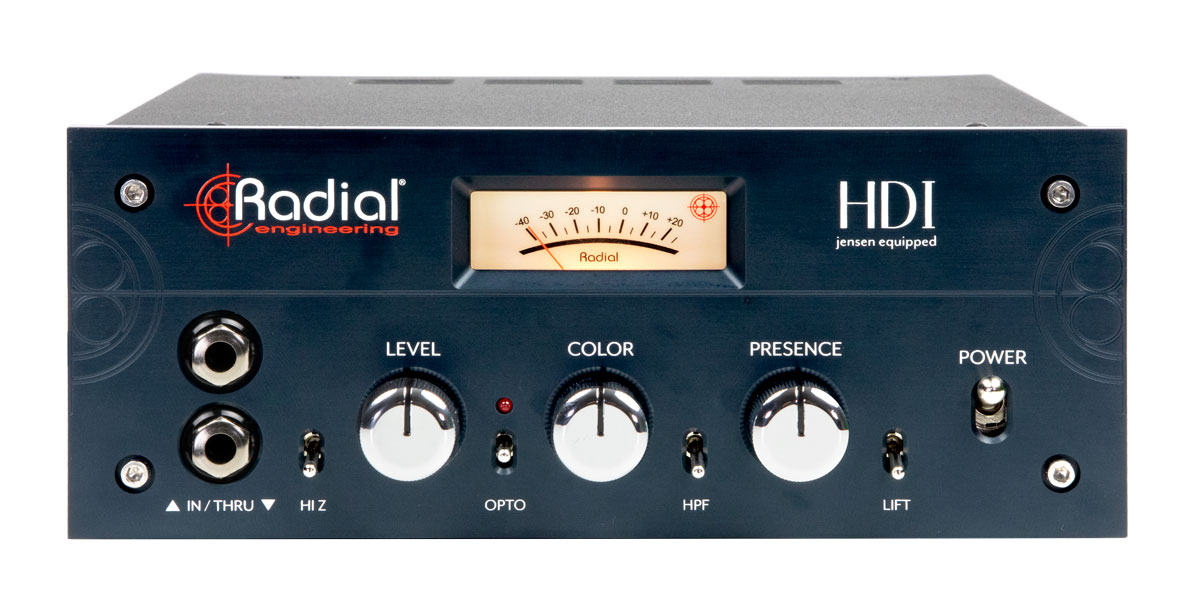 3. HotShot 48V – Condenser Microphone Switcher

The HotShot 48V is a condenser microphone switcher for use on stage, allowing artists to seamlessly toggle their vocal mic from the PA to a band communication channel without any noise whatsoever. The HotShot 48V provides phantom power to the microphone and uses a time delay microcontroller to ensure no clicks or pops are audible through the sound system. The toggle footswitch can be configured for latching or momentary operation to best suit the preference of the artist.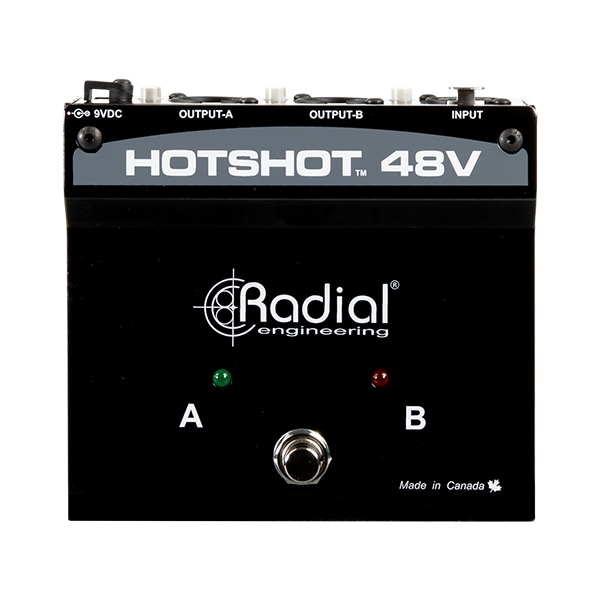 4. PZ-Pro – 2-Channel Acoustic Preamp

Take complete control over your tone, EQ settings, and effects with the PZ-Pro, a two channel instrument preamp, DI and switcher. Each channel features a separate equalizer strip complete with a filter section to reduce feedback on stage. The second channel of the PZ-Pro also features a microphone input to allow any dynamic or condenser microphone to be used, including clip-on instrument mics. Three footswitches provide the ability to toggle between each input channel, activate a built-in booster and an effects loop, or mute the signal for silent tuning on stage.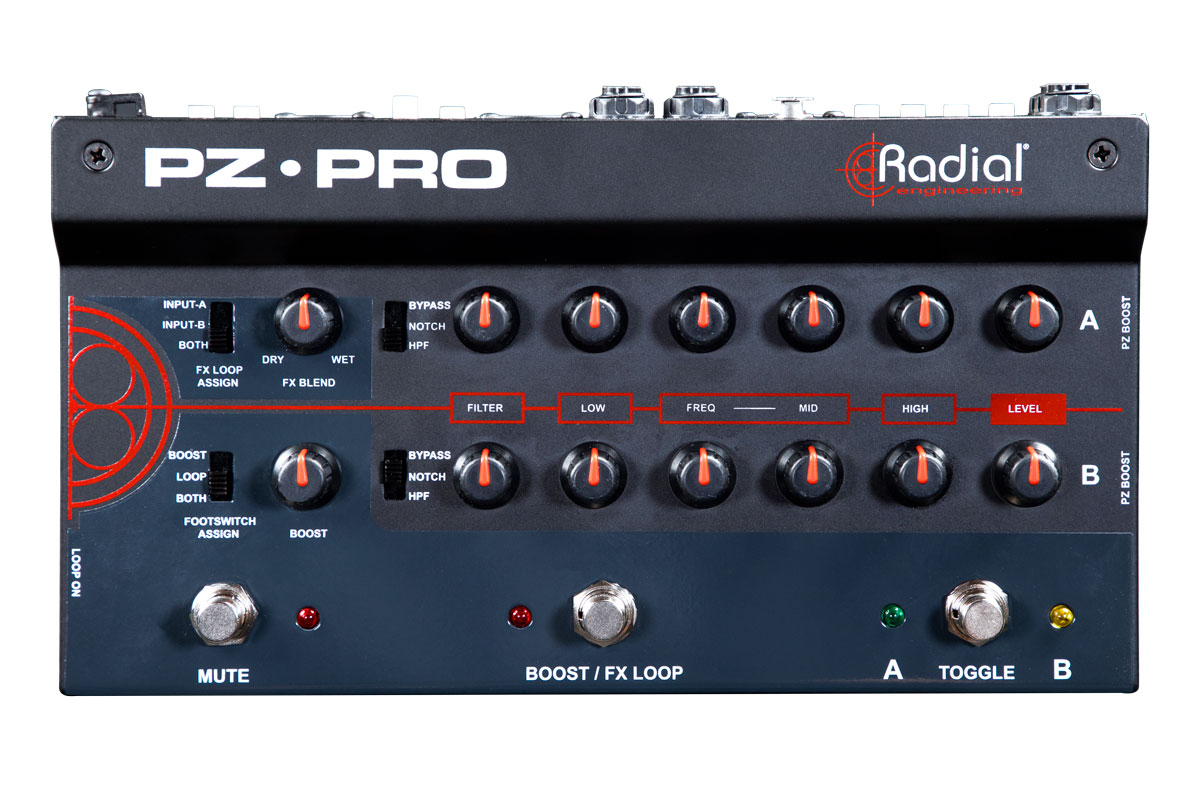 5. BT-Pro V2 – Stereo Bluetooth DI

The BT-Pro V2 is an updated version of the popular BT-Pro stereo Bluetooth receiver, providing two channels of wirelessly-accessible high quality analog audio outputs to feed a PA system or a set of powered monitors. Each BT-Pro V2 has a unique identifier, allowing multiple units to be used within the same building. The latest model of the BT-Pro can also be powered via 48V phantom from a mixing console.
6. USB Mobile – Tablet and Smartphone DI
The USB-Mobile is a digital interface and direct box for all of your mobile devices, including smartphones, tablets, and other media players. Connect your device to the USB-Mobile directly using a USB cable. Providing you with two channels of balanced analog outputs over XLR connectors to feed the PA system or a set of powered speakers. The USB-Mobile is iOS compatible, and has the added benefit of charging your devices while you use them for audio playback.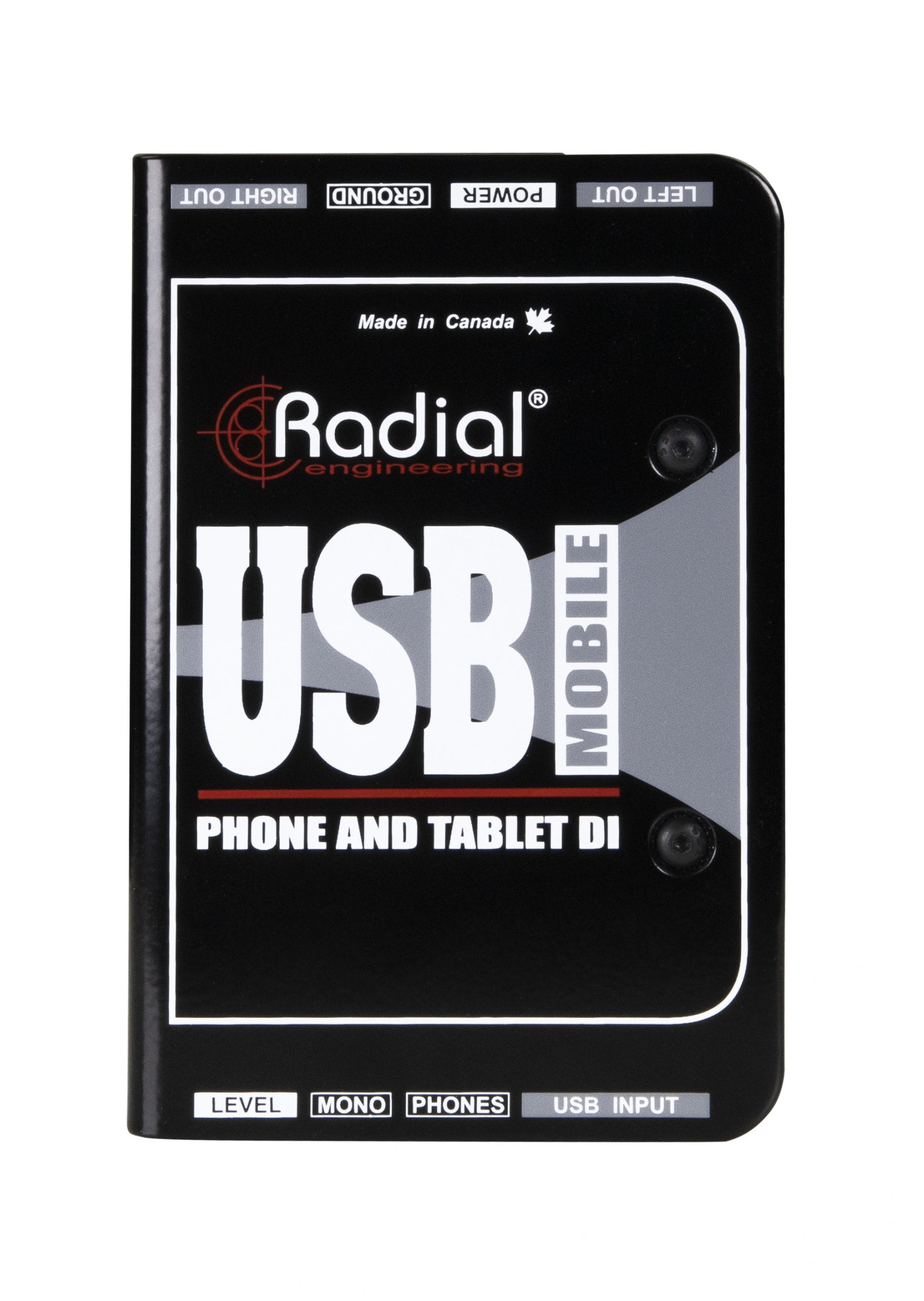 7. RackSet Screws – Set of 12 Screws and Washers
Radial RackSet screws are oversized studio equipment rack screws designed to be easily installed by hand, with a knurled easy-grip head and an industrial look and feel that will complement the décor of any studio. Sold in sets of 12, each RackSet screw includes a nylon washer to prevent marking your gear, stainless steel construction that ensures the screws won't strip, and a slotted screw head that allows a screwdriver to loosen them if needed.