Radial's D.I. range spans everything from the pocket-sized up to pro studio level.
Tech Corner is the livestream where our Radial tech gurus help demystify the world of music technology. For the first stream of 2022, the team discussed Radial's bread and butter – those mysterious boxes known as D.I.s.
Whether you use them all the time, or this is the first time you've heard the term, the world of D.I.s can be confusing. There are a huge amount of different types out there (Radial sell over 40 ourselves). Active or Passive? Mono or Stereo? What kind of inputs/outputs? How will they affect my tone? Never fear, the Tech team have got you covered. After watching the video, we want you to be able to walk away with a better idea of how to make D.Is work for you, and help you to pick the right D.I. for any situation.
We received hundreds of great DI questions leading up to the day of the Tech Corner! If you had a question that wasn't covered during the livestream, visit our FAQ page to find the answer.
Even a simple D.I. like the Radial JDI can have a wealth of potential applications.
---
Meet the Tech Team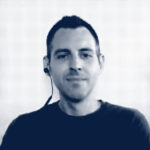 Mike Bauer
Tech Support Specialist – Mike has had several years of experience working in large format studios in New York like Clinton Studio and the Power Station. Mike helps customers, writes our manuals and helps with product development.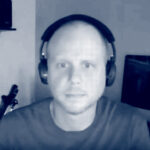 Ryan Juchnowski
Tech Support Specialist and Tradeshow – Ryan has been with Radial since 2007 and helps with product development and trade shows. He has formal audio training and has worked in the music retail scene to live sound.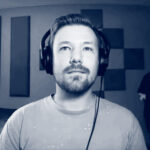 Austin Ledyard
Tech Support Specialist – If you send an email to Radial you'll likely get a response from Austin. He also is a freelance producer and engineer and is a talented musician.